Jimmie Grace Stinnett
De Queen, AR, 1934 - 2014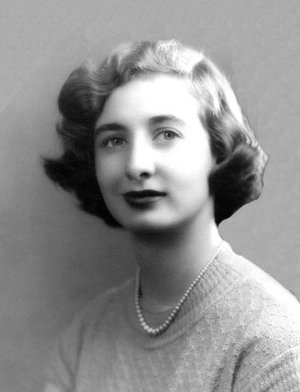 Jimmie Grace Stinnett, age 80, a lifelong resident of De Queen passed away Tuesday, November 4 in Bryant, Arkansas. She was born March 16, 1934 in De Queen to Jim and Grace Beaver Mills. She was a member of First Baptist Church and was well known for her delicious candies and cakes. She enjoyed gardening and loved sharing her home grown tomatoes with her family and friends.
She was preceded in death by her parents, husband, Hershel Stinnett, son, Ray Stinnett, her brother, James B. Mills, and sisters Helen Branson and Sarah Elliott. Jimmie is survived by one daughter, Jo Lyn Crews and her husband John of Benton, Arkansas, one daughter-in-law, Debbie Stinnett of Mountain View, Arkansas, a grandson, Trey Stinnett of Eureka Springs, Arkansas and granddaughter, Kate Baker and her husband, Casey of Ward, Arkansas. She is also survived by her sister, Joy Tutt of De Queen and a number of nieces and nephews.
In honoring her wishes, a private family service will be held with Wesley Blankenship officiating. Burial will follow in Chapel Hill Cemetery. Donations may be made to the Sevier County Humane Society. On-line condolences may be sent at www.chandlerfuneral.com.
Published November 5, 2014