Richard Martin Knoernschild
Lamar, AR, 1936 - 2014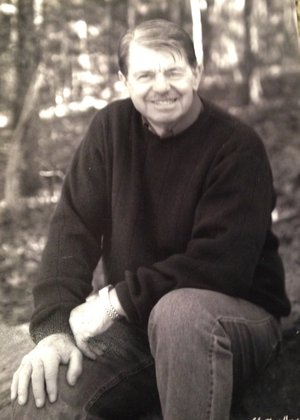 Richard "Dick" Martin Knoernschild went to his eternal reward at his home surrounded by his loving family on November 2, 2014. He was born June 29, 1936 at Lutherville, Arkansas. Beverly has been his loving wife through every step of his journey on earth. Even though he was disabled for the last 21 years they always proclaimed that God was in control and proud of their Lutheran Heritage. Dick loved to hunt, golf, site see and spend time with his family. He truly showed his love for his children by instilling in them love, work ethic and love for God.
After four years in the Navy, he met his wife Beverly in Indiana and are the proud parents of four children, Don Knoernschild, spouse Brenda of Chenal, Trudie Hedrick, spouse Mike of Russellville, Richard Douglas Knoernschild, spouse Dr. Carmella of Lutherville and Shelly Clifton of Wooster. He has eight grandchildren and nine great-grandchildren; brothers, Alvin Knoernschild of Indiana, Karl Knoernschild of Oklahoma, David Knoernschild of Arkansas, Melvin Knoernschild of Arkansas, and Leo Knoernschild of Arkansas; one sister, Ruby Stroupe of Arkansas. He was preceded in death by his parents, Emil and Rosa Knoernschild, two brothers, Edwin and Gary Knoernschild and one grandson, Blake Elliott. As God was the center of their life, they belonged to River Valley Grace Lutheran Church in Lamar.
Dick graduated from Lamar High School in 1954 when the Korean conflict was calling. He joined in a special field with the US Navy, training in the electrical field at Great Lakes, Ill. and San Diego, Calif. He was assigned to the USS Wiseman, a turbo electrical ship as a Second Class Petty Officer. The Wiseman operated in the Pacific, South Pacific, China and the Far East. Dick started his career in 1967 with AAL and worked there for 33 years. He developed 40 acres north of Russellville into homes and lots with lake views known as Lakeridge Estates. The only water slide in Russellville called the Forty Acre Rock Water Slide operated for several seasons in the same area. The family was very much appreciative to Arkansas Hospice of Russellville and his head nurse Kelsie Urchison. The last year he was cared for by Martha Hinojosa and thru her love for Dick her family has become part of the Knoernschild family.
In Lieu of flowers, memorials can be given to River Valley Grace Lutheran Church or Arkansas Hospice of Russellville, Ark. Visitation was held at Roller Cox Funeral Home in Clarksville from 6:30 to 8 p.m on Tuesday November 4th. Funeral will be on Wednesday, November 5th at 10 a.m. at St. John's Lutheran Church in Russellville, Ark. with Pastor Tim Rake and Herb Swanson officiating. He will be laid to rest at Lutherville Cemetery. Arrangements are under the direction of Roller-Cox Funeral Home (479) 754-2201. Online guestbook www.rollerfuneralhomes.com.
Published November 5, 2014
OBITUARY SUBMITTED BY:
Roller-Cox Funeral Home
Rogers and Poplar, P.O. Box 348, Clarksville, AR
Phone: 479-754-2201