Lois E. Lee McNeal
Saint Charles, AR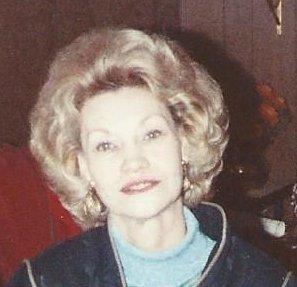 On November 20th, 2014 Mrs. Lois E. Lee McNeal, Going from Labor to Reward, lost her battle with cancer and went home to be with the Lord. Lois was a loving Mother and Grandmother "Nanny", and a true Angel here on Earth. Her life was spent caring for those around her and sacrificing her own desires to protect and nurture those she loved.
Lois is preceded in death by her husband, James McNeal, mother, Jewel Lee, sisters, Virginia Dean and Helen Ambler, brother, J.B. Lee, niece, Pam Cort, and granddaughter Bonnie Duer. She is survived by her brother, Billy Lee and his wife Charlotte of Humphrey, daughter, Sherry Wages and grand daughter Jennifer Clendening and family of Bryant and extended family and friends.
Services will be held on November 29th, 2014 at Essex Funeral Home in DeWitt, Arkansas at 2 p.m. In lieu of flowers the family asks that a donation in the name of Lois McNeal be made to the American Cancer Society, P.O. Box 22718, Oklahoma City, Okla. 73123-1718. essexfuneralhome.com.
Published November 25, 2014