Mark Randolph Hightower
of Little Rock, AR, 1989 - 2014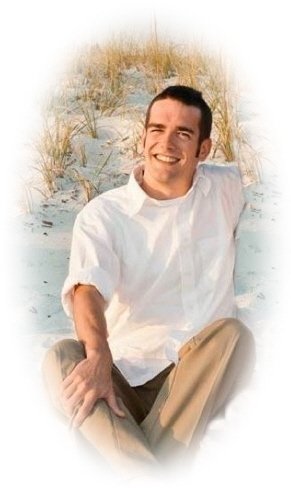 Mark Randolph Hightower, 25, of Little Rock, Arkansas passed away Sunday, November 23, 2014. Mark was born on November 16, 1989 in Little Rock. Mark was a member of St. James United Methodist Church and a volunteer firefighter and student.
Mark is survived by his spouse, Steven Christopher Gibson, his father; Rand Hightower (Kathryn), of Little Rock, his mother, Donna Waldrop (Gary), of Hot Springs Village, sister, Laura Hightower (Heather) and grandfather, Toby Hightower, father and mother-in-law, Mark and Cynthia Gibson, sister-in-law, Kathleen Gibson, aunts and uncles; Shirley Luten (John), Carlene Witt (Brian), Estelle Sams (Bill) and Steven Yearby (D.C) and a host of family and friends that love and will miss him dearly.
Mark had a passion for firefighting and was a volunteer firefighter with the West Pulaski Fire Department. He thrived in the outdoors and loved hunting with his father, husband and sister. He was a kind, sweet soul that touched the lives of many with his charismatic smile and warm heart.
Funeral service will be held at 11 a.m., Wednesday, November 26, 2014 in the Chapel of Roller-Chenal Funeral Home 13801 Chenal Parkway, Little Rock, (501) 224-8300, with burial to follow at Crestview Cemetery, Hot Springs. Visitation will be from 10-11 a.m., Wednesday, November 26, 2014 at the funeral home. In lieu of flowers memorials may be made to Pulaski County Humane Society, 14600 Colonel Glenn Road, Little Rock, Arkansas 72210. Online guestbook:www.rollerfuneralhomes.com/chenal.
Published November 25, 2014