Anne Agee Hickman
of Little Rock, AR, 1931 - 2014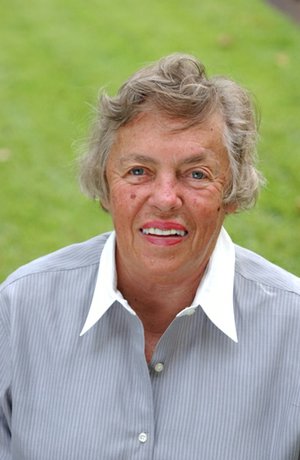 ANNE AGEE HICKMAN lived her 83 years expressively and fully until the end Sept. 19. "Momo" was always moving full speed ahead, accepting the challenges of life with strength, grace and her own great style.
Anne was born in 1931 in Memphis, Tenn. to Lucille and Douglas Agee. She married Robert C. Hickman of Little Rock and they enjoyed a life there together for 36 years. Their marriage, based on love, laughter and partnership, set a shining example for the generations to follow.
Being the independent woman that she was, after Bob's death, she continued to live a life with an irrepressible passion for her family and friends, philanthropy, travel and entertaining. She was more than a volunteer, she was a loyal friend, an exemplary leader and a stalwart advocate for Arkansas Children's Hospital.
Perhaps her strongest legacy though, is her family. She delighted in her daughters Cindy and Laurie, and their families, Greg Feltus, Annie and Matt Lindsey, Robert and Barrett Feltus of Little Rock and Martin, Avery and Helen Cox of Dallas.
Without hesitation, she was a force of life who inspired us and challenged us to be our best selves and was never short on wisdom or quick little phrases to set us straight.
Today we feel the blessing of "Momo the Great," and we celebrate the incredible influence she had on all of us. A great example of how a life should be lived, she will be a hard act to follow.
We hope you will join us as we celebrate Momo's life at her memorial serviceat 3 p.m. Monday, Sept. 22 at Second Presbyterian Church, 600 Pleasant Valley Drive in Little Rock. In lieu of flowers, please consider memorial gifts to some of Anne's favorite organizations: Arkansas Children's Hospital, Second Presbyterian Church and the Arkansas Arts Center. Arrangements are under the direction of Ruebel Funeral Home, www.ruebelfuneralhome.com.
Published September 22, 2014
OBITUARY SUBMITTED BY:
Ruebel Funeral Home
6313 West Markham Street, Little Rock, AR
Phone: 501-666-0123
http://www.ruebelfuneralhome.com