James Edward "Ed" Way
Jonesboro, AR, 1951 - 2015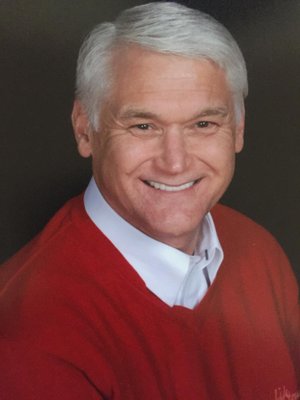 James Edward "Ed" Way, 63, of Jonesboro passed away Friday, Feb. 13, 2015 peacefully at his home.
Ed was born on July 8, 1951 in Stuttgart, Ark. to Philip Way and Rita Way Nichols.
He moved to Jonesboro in 1969 to attend Arkansas State University and made the city his new home after his marriage to his wife of 42 years, Dianna Way.
Ed was a well-known banker and community leader in Jonesboro. He most recently served as Jonesboro Market President for Centennial Bank. He was previously executive vice president for Liberty Bank of Arkansas.
Ed's knowledge and experience in bank marketing help lead the organizations for which he worked to great success. He was directly involved in the planning of several bank mergers and developed marketing campaigns for numerous acquisitions and new bank openings as well as existing banking locations.
Ed maintained excellent relationships with his co-workers and employees. He knew when to tell a joke and when to maintain a professional attitude. He organized staff lunches during the day and golf games after work. The superior customer service he enjoyed providing was an example to everyone. He was always the first to greet a customer and the first to answer a ringing telephone.
An alumnus of Arkansas State, Ed earned a bachelor of science degree in business administration. He was also a graduate of the Southwest School of Banking at Southern Methodist University in Dallas.
An avid Arkansas State fan, Ed served as chairman of the Arkansas State University Foundation Board and president of The Red Wolf Foundation, Assist Club and Touchdown Club. He was a 1924 Sustaining Life Member of the ASU Alumni Association.
Ed was very active in The Jonesboro Regional Chamber of Commerce where he served as board chairman and treasurer. He also chaired several chamber committees including governmental affairs, transportation, Jonesboro Unlimited and Jonesboro Industrial Development Corporation.
Ed served on the City of Jonesboro's Vision 2030 committee, as treasurer for East Arkansas Good Roads and was on the executive committee for the Arkansas Good Roads Transportation Council. He was past president of Jonesboro Rotary Club and board member and campaign chair for United Way of Northeast Arkansas. Ed also served as president of the Arkansas Bank Marketing Association. He was a deacon and active member at Central Baptist Church.
Ed received numerous recognition and awards during his lifetime. He mostly recently was recognized by Arkansas State University's College of Business as 2014 Outstanding Business Executive of the Year. The college also established the Ed Way Business Scholarship. Ed was also named Arkansas Bank Marketer of the Year.
Ed is survived by his wife, Dianna Way, of the home; one son and daughter-in-law, Philip and Lindsey Way of Little Rock; one daughter, Mary Catherine Way of Little Rock; two granddaughters, Bailey and Weslea Way; one sister and brother-in law, Joyce and Jerry Dempsey of Stuttgart and one step-brother, John Nichols of Little Rock.
Ed was preceded in death by his parents, Philip Way, Rita Way Nichols and John Nichols.
Visitation will be held Monday, Feb. 16 from 5 to 7 p.m. at Central Baptist Church. A memorial service will take place at 1 p.m. on Tuesday, Feb. 17, also at Central Baptist Church. The burial will be private. Pallbearers are Wallace Fowler, Dick Darouse, Steve McFerron, Mark Fowler, Bob Holloway, Doug Maglothin, Stan McPike, John Freeman, Tony Bari, and Ray Keller. Honorary pallbearers are the men of Ed's Central Baptist Church Life Group.
For lasting memorials and in lieu of flowers, the family asks that consideration be given to the Ed Way Endowed Business Scholarship, ASU Foundation, P.O. Box 1990, State University, AR 72467; the Ed Way Fund, Red Wolves Foundation, P.O. Box 2219, State University, AR 72467 or the Fowler Family Center for Cancer Care, 4808 E. Johnson, Jonesboro, AR 72401; or Hope Circle, 4808 E. Johnson, Jonesboro, AR 72401.
Online registry at www.emersonfuneralhome.com.
Published February 15, 2015
OBITUARY SUBMITTED BY:
Emerson Funeral Home
1629 E. Nettleton, Jonesboro, AR
Phone: 870-935-4345