Michael Landon Byrd
Fayetteville, AR, 1963 - 2016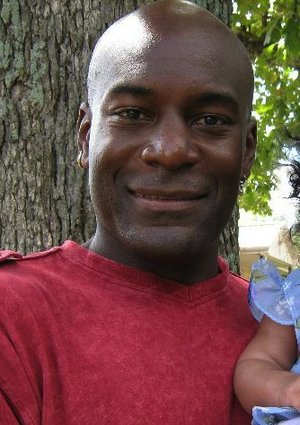 The Celebration of Life service for Michael Landon Byrd of Fayetteville, Ark. originally of Hallsville, Texas, will be Saturday, January 16, 2016 at 4 p.m., at the Dwelling Place, in Fayetteville, Ark. Michael passed away on Monday, January 11, 2016, following a brief illness.
Michael was born October 18, 1963, to Barbara Byrd Lewis. Michael graduated from Longview High School in 1983, before attending the University of Arkansas, where he ran track. Michael was an avid runner all of his life. He was a hard worker at Elkhart Products Corp. in Fayetteville. He was loved and respected by his co-workers as a skilled employee.
Michael was preceded in death by his father, Jack Alexander, sister, Tiffany Taylor and his grandmother, Christella Washington. Left to cherish his memory, is his mother, Barbara Lewis of Longview Texas; his beloved children, Tajma, Shaunesi, Kameron, Michael James (M.J.) and Chloe; the mothers of his children, Shawna, Erica, Angelina and Stephanie; two grandchildren; brothers, Rickey Lewis of Dallas, Texas, Raymond Byrd (Lakeisha) of Palestine, Texas; sisters, Faye Byrd of Austin, Texas and Nicole Byrd Horne, (James), of Longview, Texas. He also leaves loving aunts, uncles, nieces, nephews, cousins, friends and co-workers.
The family would like to acknowledge his close knit group of friends and fellow former Razorback runners. The family would also like to extend special appreciation to Stephanie Hankins, who was by his side at the end of his life's journey.
Published January 16, 2016