Janice Marie Isaacs
Lowell, AR, 1936 - 2016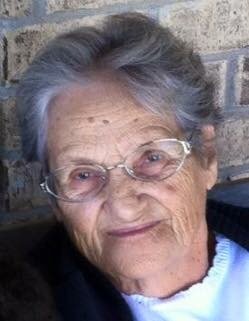 Janice Marie Isaacs, 79 of Lowell, Arkansas passed away Monday, January 18, 2016. She was born September 19, 1936 to Edgar and Marie Clifton in Catawba, Ohio. She was married to Virgil Dean Isaacs on September 15, 1959.
She was preceded in death by her husband; parents; brothers, Robert and Gary Clifton; sisters, Joyce Scudder, Patty Mathews, Faye Guthrie and Norma Jean Baker. She is survived by her children and spouses, Phillip and Felica Isaacs of London, Ohio, Kenneth and Becky Isaacs of Dickson, Tennessee, Karen (Susie) and David Johnson of Mt. Sterling, Ohio, Daniel and Lori Isaacs of West Jefferson, Ohio, Lora and Tom Palmer of Springfield, Ohio, Jeanette and Jerry Ray of Springdale, Arkansas, Stanley and Mindy Isaacs of London, Ohio, Gay Lynn Main of Springdale, Arkansas and Kevin Isaacs of Lowell, Arkansas;sister-in-law, Rosie Clifton of Plumwood, Ohio, 13 grandchildren; si great-grandchildren and several nieces and nephews.
She enjoyed playing cards and board games, building puzzles, and being surrounded by her family. She was a nurturing woman, strong in her family values and always welcomed a visit from her children and grandchildren. Deeply devoted to her family, her hands were busy through the years; cooking meals, sewing clothes and blankets, baking cakes and cookies, wiping tears, patching wounds, and holding her children and grandchildren with comforting arms filled with love. A homemaker in every sense of the word - she never let a mouth leave her house with an empty stomach, taking in every friend of her children as her own and offering the same love and compassion to all who entered her life.
Visitation will be held at Sisco Funeral Chapel of Springdale from 6 to 8 p.m. on Thursday, January 21. Janice's funeral will be held at 2 p.m., January 22, at Sisco Funeral Chapel. Interment will follow in the Hickory Creek Cemetery. In lieu of flowers, donations may be made to Circle of Life Hospice, 901 Jones Road, Springdale, Ark. 72762 or St. Jude's Children's Research Hospital, 262 Danny Thomas Place, Memphis, TN 3810, any donations would be appreciated by the family. Online condolences may be left at www.siscofuneral.com.
Published January 20, 2016
OBITUARY SUBMITTED BY:
Sisco Funeral Chapel
705 W. Meadow St., Springdale, AR
Phone: 479-751-4577
http://www.siscofuneral.com