Ronald Francis Mazanec
Fayetteville, AR, 1947 - 2016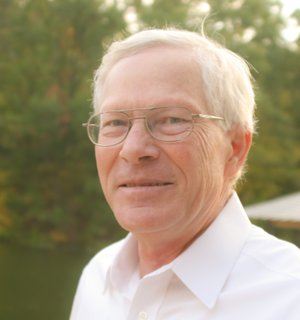 Ronald "Ron" Francis Mazanec, 68 of Fayetteville, Ark. passed from this life Thursday, January 14, 2016 in Fayetteville. He was born October 17, 1947 in Lexington, Nebraska. Spoken of in the present tense, because his kind heart continues on through those he held close.
Ron has gratitude for the things that mean the most in life, his loving wife, Lea Mazanec, his adoring children, Jason Mazanec of Fayetteville, Allison Mazanec of Fayetteville, and Kristen Mazanec Shamlin and her husband Jasen Shamlin, and granddaughter Laken Cay Shamlin of Hot Springs. Ron is thankful for his parents, Leo and Bernece Mazanec of Lexington Neb., his partner in crime brother, Steve Mazanec, wife Lori Mazanec of N. Aurora, Ill., his sister, Cheryl Wolf, husband Alan Wolf of Columbia, Mo., and his sister, Carolyn Monnington, husband Pete Monnington of Bentonville. He's also forever thankful for his seven nieces, 15 nephews, 6 great nieces, and two great-nephews.
Ron lovingly builds many things as part of his career and a way of showing others how much he cares. Some memorable structures built by his hands include the Dam Brewery building in Dillon, CO, house additions through the years for his growing family, many fences to keep his beloved children and pets safe, workshops, dog houses, and even ponds with waterfalls.
In lieu of sadness, express love and gratitude to your family and friends. Give someone a smile that shines through your eyes like Ron's smile does. Laugh with those you love. Build something together. Celebration of Life to be held in the spring upon completion of a memorial built in his honor.
Nelson Berna Funeral Home and Crematory handled the arrangements. Online condolences at www.nelsonberna.com. Family requests that memorials take the form of contributions to the Alzheimer's Association, 210 N. Walton Blvd #25, Bentonville, Ark. 72712 or by visiting www.alz.org.
Published January 22, 2016
OBITUARY SUBMITTED BY:
Nelson-Berna Funeral Home and Crematory
4520 North Crossover Road, P.O. Box 8982, Fayetteville, AR
Phone: 479-521-5000
http://www.nelsonberna.com