Sandra Dees Breshears
Pine Bluff, AR, 1935 - 2017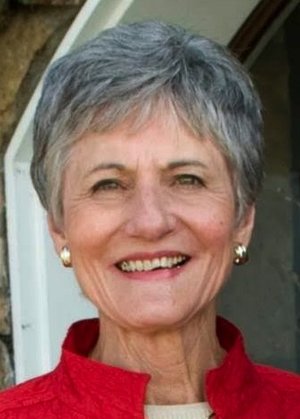 Sandra Dees Breshears, a longtime resident of Pine Bluff, died Tuesday, August 1, 2017 in Little Rock after a courageous battle with lung cancer. She was 82.
Sandra was born June 1, 1935, in Pocahontas, the third of six children born to Ben Woodall Dees and Marcia Collier Dees. She grew up in Little Rock and graduated from Little Rock (Central) High School, where she was a varsity cheerleader. She attended the University of Arkansas at Fayetteville, where she was a member of Chi Omega Sorority and graduated with a Bachelor of Science in Mathematics. She also earned a Master's in Education from Oklahoma State University.
Sandra was beloved by multiple generations of family and friends. She made her home in Pine Bluff after marrying Dr. David Eldon Breshears on September 8, 1956. Dr. Breshears, a veterinarian who maintained a private practice in Pine Bluff for nearly 50 years, died in 2009.
Sandra was a past president of the Junior League of Pine Bluff and served twice as president of Chapter AU of PEO. She was a longtime member of the First Presbyterian Church of Pine Bluff, where she served as a Deacon, Sunday School teacher, and President of the Women of the Church.
She taught school in the Pine Bluff area for several years and, after raising her children, returned to the workplace. She worked at Pickwick Bookstore for 20 years. Most recently, she worked as the finance manager at Neighbor to Neighbor for 11 years until illness forced her to retire in 2016.
With her late husband, Sandra was active in the ownership of thoroughbred race horses, including stakes winners Dr.'s Enjoy Dollars and Bold Kabota. She loved spending time fishing at the Breshears Farm in Wabbaseka and was an avid reader.
In addition to her husband and parents, she was preceded in death by her first-born son, David Eldon Breshears Jr. She is survived by two sons, Hunter Dees Breshears (Virginia) of Bentonville and Stanley Broek Breshears (Erika) of Rogers; four sisters, Nodya Lambert of Little Rock, Fredonia Witherspoon (Gayland) of Conway, Mozella Flucht (Elmer) of Maumelle, and Jane Lovett Holt (Jack) of Little Rock; and a brother, David Dees (Sherri) of Crystal Lake, Ill. Survivors also include twelve grandchildren: Drake Breshears and Ashton Breshears, both of Rogers, Ark, Victoria Breshears of El Paso, Texas, Elizabeth Breshears Schlosser (Drew) of Stillwater, Okla., Houston David Breshears of Denver, Colo., Benjamin Breshears, William Breshears, and Juliana Breshears, all of Ames, Iowa, Mary Raines Scriber of Fulton, Mo.; Taylor Scriber of Appleton, Wis.; Hastings Scriber and Patricia Scriber of Bentonville, Ark. Other survivors include cousins Melinda Frew of Houston, Texas, and John Frew of Wright City, Missouri, both formerly of Pine Bluff; and many nieces and nephews.
The family would like to extend a sincere thank you for the love and support of dear friends, Ann Benton Pugh, Susan Grygiel and Taylor Phillips. A memorial service will be held at 3 p.m. Saturday, August 12, at the First Presbyterian Church of Pine Bluff with the Rev. Susan Matthews Arnold officiating. The family will receive visitors in McColgan Hall following the service. Burial will be private by Ralph Robinson & Son.
In lieu of flowers, the family requests that memorials be made to First Presbyterian Church, 717 West 32nd Pine Bluff, Ark. 71603, Neighbor to Neighbor, 1419 S. Pine Bluff, Ark. 71603 or the Jefferson County Humane Society, P.O. Box 2233, Pine Bluff, Ark. 71613. Online register: www.ralphrobinsonandson.com.
Published August 4, 2017
OBITUARY SUBMITTED BY:
Ralph Robinson & Son
807 South Cherry Street, P.O. Box 5254, Pine Bluff, AR
Phone: 870-534-3131