Lois Marie Jones
Oklahoma City, OK, 1923 - 2017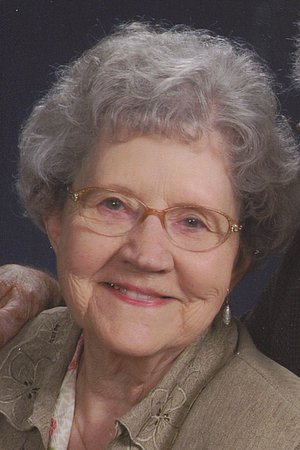 Lois Marie Jones, 93, died July 31, 2017. She was born Oct. 26, 1923, in Neodesha, Kan., to Jesse and Dola Moore. Her favorite hobbies as a child were reading and riding her horse. Lois was a loving wife, mother and grandmother. She loved cooking for the family, playing golf and dancing with her lifetime mate, Don.
She is survived by her son, Garry Jones, and his wife, Sue; daughter, Donna Rinehart-Keever, and her husband, Larry Keever; and many grandchildren, great-grandchildren, nieces and nephews.
Memorial services will be at 11 a.m. Monday, Aug. 7, at New Hope United Methodist Church (11600 N. Council Road) with Corbett Funeral Services assisting. In lieu of flowers, memorial contributions may be made to the Donald L. and Lois Jones Oklahoma Contemporary Arts Center Education Fund held at the Oklahoma City Community Foundation, 1000 N. Broadway Ave, Oklahoma City, Okla. 73102.
Published August 6, 2017