Wanda Sue Webb
Cabot, AR, 1942 - 2017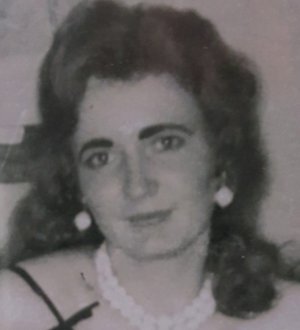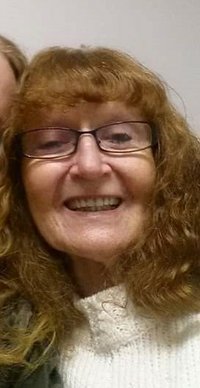 Sue Webb, aka "Wanda Sue Nicholson" went to be with God and to be reunited with her family that preceded her in death. Sue was born January 26, 1942 in Ash Flat, Arkansas to the late Owen Clayton Nicholson and Addie Irene (Long) Nicholson, she was also preceded in death by two brothers, Ernie Nicholson, Parnell Nicholson, as well as her youngest son, Michael Clay Wilson and her lifelong best friend, Wilma Matus.
She is survived by her daughter Susie Schmidt (Don), her oldest son, Greg Wilson (Liz), four grandchildren, Cody Roling of Ward, who was always either coming by or calling to check on his Mamaw and his Mom, Timothy Roling, USAF, currently deployed to Kuwait, Garrett Wilson, and Kristen Wilson. She is also survived by five brothers and one sister, namely, Wilbur Nicholson (Syble), Wesley Nicholson (Tonya), Presley Nicholson (Tonya), Dexter Nicholson (Loretta), James Nicholson (Sherry), and her sister, Mattie Shope.
Sue suffered for 17 years with Parkinson's Disease, over five years with dementia, a little over a years with MDS (Myelodysplastic Syndrome) a group of cancers of the blood. Sue's daughter Susie was her sole caregiver from May 2016, when she quit her job as a nurse and moved her Mom in with her and her husband. Sue was placed on hospice care June 25, 2017 after having a decline in health, partially related to a hip fracture and replacement in May 2017. Sue's daughter, Susie was with her holding her hand until she took her last breath, a former boyfriend and friend of Sue's, James Hammons, was also with Sue at her time of death.
I would like to reserve this space to thank so very many people for visits, cards, calls and support for my Mom and me throughout my Mom's illness, as follows: Sue's brother, Wilbur Nicholson (Syble), Sue's very dear, great, 2nd best friend for over 40 years, Mary Johnson. Sue's brother Presley Nicholson (Brenda), her brother, James Nicholson (Sherry), her brother, Wesley Nicholson (Tonya) "Wesley's the baby"! Dixie Nicholson (late brother Parnell's wife), sister-in-law, Debbie Wilson, thanks for your help, thanks to my husband Don Schmidt for cooking 99% of our meals and picking up 99% of my mom's prescriptions. Thank you to all of the staff at Arkansas Hospice. Mom loved you all with all her heart. I love you all too. I will forever love my mom and she will always be in my heart. She was always my mom and my Dad!
In lieu of flowers memorials may be made to First Arkansas Bank and Trust account #67260937 to help with expenses.
Visitation will be from 6 p.m. until 8 p.m. Friday, August 18, 2017 at Moore's Jacksonville Funeral Home. Funeral services will be 2 p.m. Saturday, August 19, 2017 at Moore's Jacksonville Funeral Home (501) 982-2136. Sign online guestbook at www.mooresjacksonvillefuneralhome.com.
Published August 18, 2017
OBITUARY SUBMITTED BY:
Moore's Jacksonville Funeral Home
1504 Loop Road, Jacksonville, AR
Phone: 501-982-2136
http://www.mooresjacksonvillefuneralhome.com