Lela Spangler
Frisco, TX, 1923 - 2017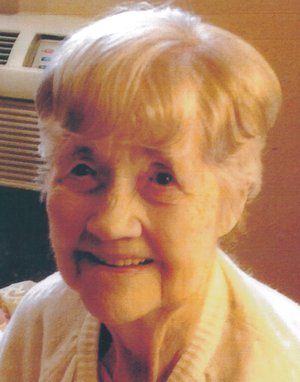 Lela Altona Howell Spangler, 94, went to be with the Lord on June 5, 2017 in Frisco, Texas surrounded by her loving family. Lela was born March 7, 1923 in Treece, Kansas to Herman Gentry and Tona Pearl Henderson.
She was preceded in death by three brothers, Wayne, Ralph and Robert Henderson, two sisters, Mary Agnes King and Bonnie Woods. Also preceding her in death were husbands, Charles Howell and Alvan Spangler. She is survived by one brother, Herbert Henderson and wife Mary Jo of Pea Ridge, one son, Kenneth Howell and wife Debbie of Frisco, Texas, one grandson, Charles Howell and wife Cheryl of McKinney, Texas and two great grandchildren, Kaylee Howell and Wyatt Howell both of McKinney, and a host of nieces, nephews and friends.
Lela spent the majority of her life in Northwest Arkansas where she loved to spend Sundays attending Tucks Chapel Church and Pea Ridge Church of the Nazarene. She provided day care from her home for 40 years caring for over five hundred area children. She described her service to the working parents of the community as "the happiest days of my life."
Today Lela is in heaven with the ability to see, with perfect vision, the glory and majesty of her Savior and can walk without assistance as she renews acquaintances with family and friends gone before her. She also looks back towards us and beckons for us to trust Jesus and follow her someday for a great reunion in the sky.
Family will visit with friends at Sisco Funeral Chapel in Pea Ridge June 16, 2017 from 5 to 7 p.m. Funeral Service will be Saturday, June 17 at 10 a.m. under the direction of Sisco Funeral Home. Burial will be in the Buttram Chapel Cemetery. Online condolences may be made at siscofuneralhome.net.
Published June 14, 2017
OBITUARY SUBMITTED BY:
Sisco Funeral Home, Inc.
1312 N Curtis Ave, Pea Ridge, AR
E-mail: spi319@aol.com
Phone: 479-451-1126