Joyce Marie Mosley
Dunedin, FL, 1931 - 2017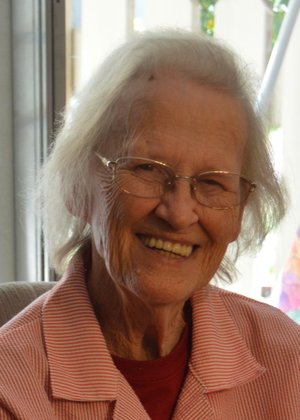 Joyce Marie Mosley passed through St. Peters gates on April 28th, 2017. Born to Sally and Ted Herman on April 3, 1931. She will be missed by many folks… furry folks and folks with feathers. Her love for her family was her greatest gift…. Her love of her treasured dogs and cats over many years were a part of her character. And her love of Harry the Blue Herron, Crip the Great Egret, Sassy the egret….. wild birds.. squirrels…. And every charity between the Atlantic and Pacific showed her humanity.
Born during the Great Depression in Little Rock, she was raised in an era when her parents worked in the Galveston shipyards where she saw the glowing ember of burning ships torpedoed during WWII… but few people talked about that. She wrote beautiful poetry as a young girl about "The handsome young neighbor boy serving overseas …who never came home."
Although she graduated from Central High School she went to St. Marys High School for a time where she joined a girls sorority and met lifelong friends who would someday become neighbors where they raised their children in a time kids just had to be home by dinner time… "You can go out… or stay in, but you can't just keep coming in and out" was a common house rule…and love was dished out in heaping servings.
She married Jim Mosley and had three children. While a newlywed she worked at Sterling Store where she seemed to never get the knack of running the elevator... in a time when there were elevator operators. Later she sold shoes at Blass department store…. Got her real estate license and sold houses in the 60's housing boom… And was often an unpaid employee for Jim Mosley in different enterpirses that would eventually, after many years lead to a start up of a successful home medical equipment company National Medical Rentals with over 30 locations. She opened and was manager of a few of those stores, Pine Bluff, Dardenelle, and Forest City to name a few ..where she helped shepherd the people who later would run the store and develop their own career. She went on to work for National Medical Rentals for many more years at the corporate offices where she was known as Ms Joyce and beloved to many.
Oh yeah, that cat from Pine Bluff that on her way home after work fell out of her car at the gas station half way back to Little Rock… She named her Lucky. Joyce lived for a number of years with her Mom, Sally. They enjoyed gardening and took ceramics to a new level. During the great flood of 1978 when five people drowned in Little Rock, Joyce and Sally and her chow dogs were rescued by boat. They cried for the losses… but picked up and rebuilt their home and moved on. One for the history books had passed.
After retiring she delivered Meals on Wheels in Little Rock. When a person wouldn't answer the door Joyce would almost burglarize the house…. That is she would knock on the door, windows and back door. Yank on door knobs and yell to make sure….. they were okay.
She worried about her folks… as usually.
In her later senior years she would re-invent herself. Traveling to Rome, Italy certainly one of the "Loves of her life". Connecting with her cousins and high school friends by computer email she would travel with any family member or friend up for the trip to Rome…. And soak in the music, food, and beauty of Roma…
One day she decided to move to Florida…. So she loaded up her Cadillac, her great white Chow Chow Suka, and her 20 lb white cat Lucky II and headed to the Clearwater, Fla., area where she had another chapter of life to explore and live. A few years later she married Robert Parker and they were a couple who together had a glow where ever they went. I know she would like to thank the special people that were so nice to them at their favorite restaurants…. I know she would like to thank her special friend and caregiver Pam Sellers who shared her later years.
Joyce was predeceased by her mom Sally and father Ted, Her beloved brother Robert Herman and his wife Bootsie. And many friends and family she will have now met in heaven… along with all the beloved pets she made a part of her life and her families' lives.
Joyce leaves behind survivors, her husband Robert Parker, his son Christian Parker and his wife Irene. Her children, Sherry Chastain, Wm. Kent Mosley and his wife Laurie, Steve Mosley and his wife Darlene and her 11 grand children: Ryan Chastain, Chad Chastain, Stacy, Spencer Chastain, Christopher Chastain, Angelia Chastain, Austin Mosley, Brooke, Ashley, Julie Stagner, and Zachary Mosley. And she leaves behind 13 great-grandchildren and counting…..
The family will have a Memorial Service for Joyce in September at Landmark Missionary Baptist Church and Cemetery. Please send donations to Pulaski County Meals on Wheels or Pulaski County Humane Society in lieu of flowers.
Published June 25, 2017