James Riley Couper
Fayetteville, AR, 1925 - 2019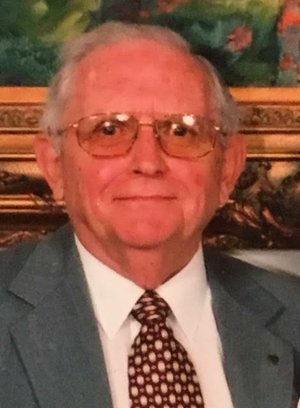 James Riley Couper passed away April 20, 2019. A retired Professor of Chemical Engineering at The University of Arkansas, he was a Fayetteville resident since 1959. Prior to coming to Fayetteville, Dr. Couper worked for the Monsanto Corporation in the city of his birth, St. Louis, Missouri.
Couper was born December 10, 1925 to Annette Riley and James Calloway Couper. He attended Washington University where he earned undergraduate and postgraduate degrees in Chemical Engineering. His tenure at Washington was interrupted by World War II, when he served as a Midshipman in the United States Merchant Marine before beginning his career in chemical engineering. Following his retirement from the university in 1989, he continued to teach part time and authored or coauthored four textbooks. He was the lead author of the Process Economics section in Perry's Chemical Engineers' Handbook; the eight edition being published in 2018. Among his professional honors, Couper was named Fellow of the American Institute of Chemical Engineers.
He is survived by Maribelle Couper, his wife of 38 years, two children, Geoffrey and Kathleen, and two grandchildren, Lauren and Danielle. His extended family includes the children and grandchildren of Maribelle.
A service will be held 11 a.m. Friday, April 26 at St. Paul's Episcopal Church in Fayetteville.
Published April 25, 2019
OBITUARY SUBMITTED BY:
Epting Funeral Home
709 N. Walton, Bentonville, AR
Find it at: corner of Walton and College
E-mail: eptingfuneralhome@inbox.com
Phone: 479-273-3443
http://www.eptingfuneralhome.webs.com/