Edward E. Norman Sr.
Forrest City, AR, 1927 - 2019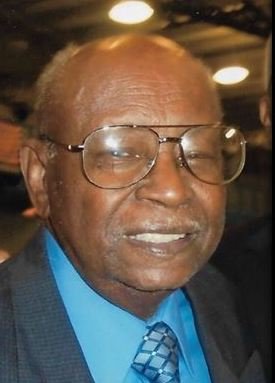 Mr. Edward E. Norman Sr. passed Friday, August 9, 2019. Edward was born January 18, 1926 to Reverend Fay and Bethel Marsh Norman in Plainview, Arkansas. He graduated from Douglass High School Wewoka, Oklahoma in 1945 and Philander Smith College in 1949.
He began his teaching career in Dermott, Arkansas. In 1955, He became Headmaster of Christ Episcopal School in Forrest City, Arkansas. In 1966, he began working for Forrest City Public Schools until his retirement in 1991.
Edward was a member of Theta Tau Lambda Chapter of Alpha Phi Alpha Fraternity Inc., Philander Smith College Alumni Association, NAACP, and the Retired Teachers Association.
He was preceded in death by his parents, wife Margaret, and daughter Paula D. Handcock. Survivors include one sister-in-law, four sons, one daughter, 12 grandchildren and 16 great-grandchildren.
Funeral services will be Saturday, August 17, 2019, 10 a.m. at the Forrest City Civic Center. Visitation Friday, August 16, 2019 from 5 p.m. to 7 p.m. at Christ Episcopal Church in Forrest City.
Published August 16, 2019