Steven Edgar Ozment
Portsmouth, NH, 1939 - 2019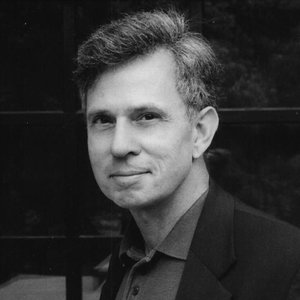 Prominent Author and Harvard Professor Steven Edgar Ozment, McLean Professor of Ancient and Modern History Emeritus at Harvard University and a leading scholar in early modern and modern Germany, The Protestant Reformation, and the family in early modern Europe, died on December 12, 2019, at Evolve at Rye, a memory care community in Rye, New Hampshire. He was 80 years old.
Born on February 21, 1939, in McComb, Mississippi, and raised in Arkansas, Ozment attended the University of Arkansas on a football scholarship, transferred to Hendrix College after two years, and began the academic study that became his life's calling. He obtained a Bachelor of Divinity degree at Drew University and a PhD at Harvard University. In 1977, he was awarded a Guggenheim Fellowship in the field of Renaissance History. As a professor, he was a dedicated mentor to his many graduate students and infused his undergraduate lectures with his engaging storytelling flair. Over the years, he taught at The University of Tubingen in Germany, Yale, Harvard, and Stanford.
In his 13 books, he wed beautiful writing with erudite scholarship, bringing the past that so intrigued him to life. His Age of Reform, 1250-1550 (1980) won the Schaff History Prize and was nominated for the 1981 National Book Award. Five of his books were selections of the History Book Club, and several have been translated into European and Asian languages. He was also co-author of the widely used The Western Heritage and The Heritage of World Civilizations textbooks.
Ozment is survived by his wife, Susan Schweizer of Portsmouth, New Hampshire; five children: Joel Steven Ozment (Sadiann) of Branford, Connecticut, Katherine Ozment of Chicago, Illinois, Amanda McMeekin Ozment of New Haven, Connecticut, Emma Foster Ozment of West Roxbury, Massachusetts, and Abigail Susan Clare (Michael) of Winchester, Massachusetts. He is also survived by a brother, Dr. Kerry Ozment of Little Rock, Arkansas, a sister, Carolyn Womack, of Little Rock, Arkansas, and seven grandchildren. He was preceded in death by his son, Lowell Matthew Ozment.
Services will be at 12 noon, Saturday, December 21, 2019 at St. Andrew's Episcopal Church, 52 Gould Road in New London, N.H. A memorial service will be held at Harvard University at a date to be announced in early 2020. In lieu of flowers, the family requests tributes in Steven's memory to be made to the Steven E. Ozment Endowed Scholarship Fund at Hendrix College in Conway, AR. https://www.hendrix.edu/givenow/. Assistance with the arrangements was by the Remick & Gendron Funeral Home-Crematory, Hampton. Please visit RemickGendron.com to view Steven's memorial website, see a more complete notice, sign his tribute wall, or for directions.
Published December 17, 2019
OBITUARY SUBMITTED BY:
Memoriams.com
391 Inverness Parkway, Suite 300-B, Englewood, CO
E-mail: helpdesk@memoriams.com
Phone: 877-705-4995