Queen Ester Sims
England, AR, 1929 - 2019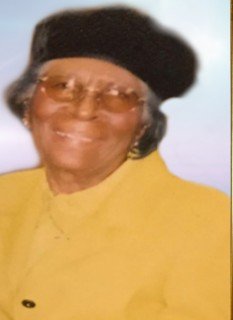 Queen Ester Sims was born December 1, 1929 in Little Rock, Arkansas to the late Fred and Magnolia Givens. She departed this life on Tuesday, December 17,2019. She united in marriage to Rufus Sims, Sr. on October 5, 1949,
five children were born to this union.
She was a 70 year member of West Macedonia Baptist Church; Scott She organized the first church choir serving as president for over twenty-five years. Queen was a member of the Mothers Board. She was a founding member of the England Community Mission, the Clear Lake Cemetery Association and served on the England Housing Authority Board of Directors.
Preceded in death by her husband, son Ronald Sims, two sisters Erma Surratt and Inell Young; three brothers James, Fred Jr, and Theodis Givens.
She leaves to cherish her memories, two daughter, Jeanetta Rhodes and
Opal Sims; two sons Rufus Sims, Jr. and Fredrick (Cassandra) Sims, Sr. of England,
Ark.; two sisters, Helen Adams of Little Rock and Mary Surratt of Caledonia,
Miss.; three brothers, Levi (Joyce) Givens of North Little Rock Ark., Bobby
Givens (Mary) of England, Ark., and Joe (Gwen) Givens of Little Rock,
Ark.; 11 Grandchildren, 15 great and 10 great–great grandchildren and many loving nieces, nephews, cousins and friends.
Funeral services will be Sunday December 22, 1 p.m., at West Macedonia Baptist Church Scott Ark., visitation will be one hour prior to service with interment at Clear Lake Cemetery.
Entrusted to Colonial Southern Services Grand Oak Chapel 220 Jacuzzi Lane Lonoke, Ark., 870-552-1238. "Excellent Service is a Southern Tradition."
Published December 22, 2019