Copelin Jerron Bates
Fayetteville, AR, 1987 - 2019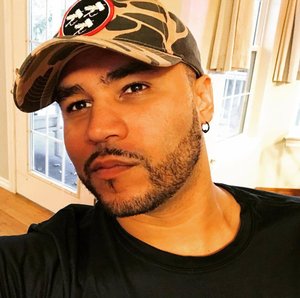 Copelin Jerron Bates, age 31, passed away on Saturday, January 26, 2019, in Springdale. He was born on March 24, 1987, in Fort Smith, Arkansas, to Stanley and Tonda (Knight) Bates. He was preceded in death by his brother, William Tad Bates; his maternal and paternal grandparents; his aunt, Dena Hancock; and his uncle, Jeff Knight.
Copelin graduated from Fayetteville High School in 2005 where he played football. His true passion was music. He was multitalented and not only played but wrote music as well. He could be found playing at many local venues including JJ's on Dickson Street and George's Majestic. Copelin loved a good scary movie and was famous for pulling pranks on his family and friends. He loved his dog Jimi Rae. His love of life was evident in all that he did.
He is survived by his mother, Tonda Bates of Springdale; his father, Stan Bates of Russellville; his three siblings, Koquese Wilkerson of Texarkana, Jermaine Bates of Fayetteville, and Kiara Bates of Jonesboro; numerous aunts, uncles and cousins; and many friends.
A visitation will be held from 10-11 a.m. with a funeral to follow at 11 a.m. on Monday, February 4, 2019, at Christian Life Cathedral at 1285 Millsap Rd., Fayetteville, Ark. 72703. Interment will follow at Bluff Cemetery in Springdale. To place an online tribute, visit www.nelsonberna.com.
Published February 2, 2019
OBITUARY SUBMITTED BY:
Nelson-Berna Funeral Home and Crematory
4520 North Crossover Road, P.O. Box 8982, Fayetteville, AR
Phone: 479-521-5000
http://www.nelsonberna.com