Charles Russell McFarland
San Antonio, TX, 1931 - 2019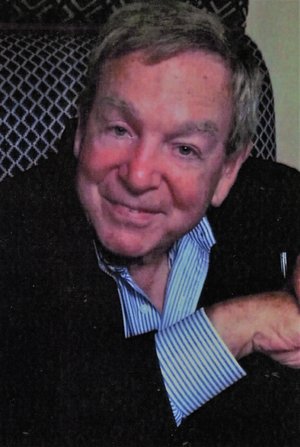 Charles Russell McFarland, 88, of San Antonio, Texas passed away January 28th, 2019. He will be remembered for his gentle soul, sharp sense of humor, his love of the Razorbacks and anything chocolate.
Charlie graduated from Osceola High School, Osceola, Arkansas and attended Arkansas State University. After 35 years with Southwestern Bell Telephone Company in West Memphis, Arkansas, he traveled the country with his wife of 64 years, Joyce McFarland.
Charlie was a running enthusiast until he was struck with Parkinson 's disease, and he enjoyed spending time with his grandchildren and great-grandchildren. He is preceded in death by his parents: Russell and Lurlene McFarland and sister: Ophelia Berry. He leaves behind his wife Joyce; three children: Debbie Dearen of Little Rock, Arkansas; Terry McFarland (Stephanie) of Germantown, Tennessee; and Lindy Housson of San Antonio, Texas; brothers-in-law and best friends: J.B. Shelton and Wayne Shelton, and many beloved nieces and nephews.
A celebration of life service will be held at a later date. In lieu of flowers, please send memorials to the Micheal J. Fox Foundation for Parkinson's Research: https://www.michaeljfox.org/ or the charity of your choice. Online Guestbook: www.rollerfunderalhomes.com.
Published February 5, 2019