Wilma Umberson
Austin, TX, 1936 - 2019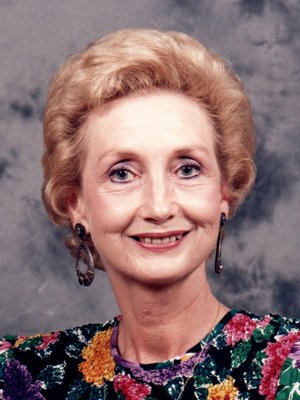 Wilma Umberson—Much-Loved Wife, Mother, and Grandmother.
Wilma Umberson died on January 1, 2019 in Austin, Texas, surrounded by loving family. She died from complications following an accident on New Year's Eve. She was 82.
Wilma Umberson, nee Cox, was born in Hickory Plains, Arkansas on May 4, 1936. She was the fourth of seven children. She loved to tell stories about her childhood adventures, especially those with her wild and rambunctious brothers. They ate huckleberries in the woods, fished in the creeks, and made up games. In her unpublished memoir, she described the woods as a paradise: "Mama let us play on the creek banks and all over those snake-infested woods but my brothers were savvy about snake killing and keeping the little kids from drowning." Wilma began picking cotton at the age of 6, along with all the members of her share-cropping family. She once wrote: "That cotton patch did one thing for me; I set the very first goal for myself. I was getting out of there."
The seven children walked two miles to attend a one-room schoolhouse where Wilma completed her education. They had to cross a foot log over a fast-running creek to get to school and a dear teacher once pulled a 6-year-old Wilma from the creek after hearing the children yell for help. She loved school and was always a stand-out student, avid reader, and talented artist. At almost six feet tall, she developed passions for basketball and track. Prior to competitions, she would go into the woods to change into her athletic shorts because her father was opposed to women wearing shorts.
She left the countryside and moved to Little Rock three days after graduation. Upon her arrival to the big city, she became a secretary and rented a room in a boarding house. A young Bill Umberson also lived in the boarding house and their journey together began. They married on April 13th, 1956, almost 62 years ago.
They had two children, Debra and Bill, and four grandchildren, Eliza, Aaron, Oscar, and Cosima. Wilma always enjoyed cooking for her family.
She worked as a medical secretary and as a medical librarian for the Arkansas State Hospital. The Umbersons lived in Benton, Arkansas for many years where they had close and valued friends. In 2009, Bill and Wilma moved from Arkansas to Austin, Texas to be near their children and grandchildren. They always loved their Razorback and Longhorn games and Wilma surely missed seeing the Longhorn's New Year's Day Sugar Bowl victory.
In true Austin fashion, you could always depend on Ms. Umberson for a rousing discussion about politics. She loved the Obamas and her feelings about current politics are best not printed. After the 2016 election, she emailed about the women's march: "I swear I would march myself if I could. So proud of all these women (and men) who marched." Her political commentary will be greatly missed, as will her tall elegance, her soft Southern voice, her humor, and her deep empathy for others.
In addition to her husband, children, and grandchildren, Ms. Umberson is survived by five brothers, Jake, Albert, John, Tom, and Jim.
A memorial service will be held at 2 p.m. this Saturday, Jan. 5, at Pflugerville Community Church, 1214 Pfennig Ln, Pflugerville, Texas.
Published January 5, 2019