Charlie William Belknap
Cartersville, GA, 1933 - 2019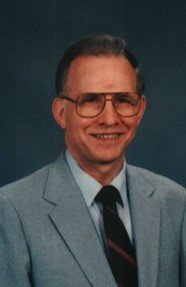 Charlie William Belknap, age 85 of Cartersville, Ga. (formerly of Monticello, Arkansas), passed away on January 3, 2019 at his home in Cartersville. He was born July 25, 1933 in Blytheville, Ark. to the late Raymond Otto Belknap Sr. and Louise Ross Belknap.
In addition to his parents, his wife Patsy Ruth Bartholomew Belknap preceded him in death. Charlie also had two brothers Raymond Otto Belknap Jr. and Eugene Belknap that preceded him in death. Survivors include two sons and one daughter, James Steven Belknap and wife Rebecca Belknap of Flower Mound, Texas, and David Wayne Belknap and wife Karen Belknap of Flower Mound, Texas, Susan Belknap Feeser and husband Rusty Feeser of Ringgold, Ga. His grandchildren include: Mark and Yuen Gabby-Li, Allison and Daniel Matalone, Natasha and Justin Troyka, and Matt Gabby. Great-grandchildren include Dominic Matalone and Kateri Gabby-Li.
Memorial service will be held in Cartersville, Ga. on Sunday January 13, 2019 2:30 p.m. at Heritage Baptist Church, 1070 Douthit Ferry Rd, Cartersville, Ga. Memorial services will also be held in Monticello, Arkansas in June to coordinate with a Baptist Children's Home Anniversary celebration. Updates will be forthcoming on the date and time of the Monticello service.
Charlie served as a Southern Baptist Minister for 11 years, Superintendent of Arkansas Baptist Children's Home for eighteen years, and Mental Health Counselor for Delta Counseling for 25 years. His gentle and kind spirit will be missed by all who knew him. He touched many lives through his work and friendship and will forever be remember as a faithful servant of the Lord.
Published January 8, 2019
OBITUARY SUBMITTED BY:
Stephenson-Dearman
P O Box 506, Monticello, AR
Find it at: Hwy 425 N.
E-mail: sdearman@ccc-cable.net
Phone: 870-367-2451
http://www.stephensondearman.com/