Jimmie Edwards
Mountain View, AR, 1945 - 2019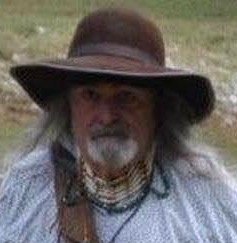 Jimmie Will Edwards, 73, of Mountain View, Arkansas and formerly of Blytheville, passed away Saturday, January 19, 2019. Jimmie was born to "Big Jim" and Sena Edwards in the snow-capped Rocky Mountains of Denver, Colorado. Shortly after Jimmie's birth, his parents moved their family to Blytheville. After graduating from Blytheville High School, he attended the University of Arkansas. There he met his wife of 48 years, Patricia Kelly Edwards. Jimmie and Patricia were wed in 1969 and of this union three children were born. Following their marriage, Jimmie and Patricia moved to Blytheville. Jimmie managed Edwards Furniture Company for over 30 years. After retiring from the furniture business, Jimmie found a second career at the Ozark Folk Center in Mountain View.
Additionally, Jimmie had many passions in his life. He was a lifelong member of First United Methodist Church and he spent decades working with Troop 104 of the Boy Scouts of America, helping to develop scores of boys into young men and leaders. Jimmie also had a passion for the outdoors and the mountains. He made numerous friends in the hobby of Civil War reenacting, and earned the nickname "Cookie" amongst his friends because of his masterful skills of cooking with a campfire.
He was preceded in death by his wife, Patricia; his parents; and brother, Freddie Edwards. Jimmie leaves three children, Cliff Edwards and his wife Lee Anne of Winston-Salem, North Carolina, Kelly Edwards of San Antonio, Texas and Patrick Edwards of Denver, Colorado; sister, Deloris Shaver of Blytheville; and two grandchildren, Brady and Tyson.
Graveside services will be held Saturday, January 26th at 4 p.m. in Elmwood Cemetery in Blytheville. Condolences may be expressed to the family at www.cobbfuneralhome.com.
Published January 23, 2019
OBITUARY SUBMITTED BY:
Cobb Funeral Home
603 W. Main St., P.O. Box 547, Blytheville, AR
Phone: 870-763-4431