Donald Lee Blair
Anderson, MO, 1943 - 2019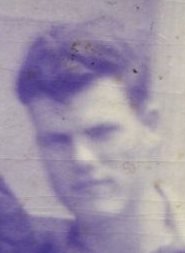 Donald Lee Blair of 729 Honey Acres Lane, Anderson, Mo., went to be with the Lord early Sunday morning, 30 June 2019, in his home surrounded by his family.
Don was born on December 15, 1943, in Springdale, the son of Kirby and Girtie Blair. Don worked most of his life as a farmer in Kansas, he also worked in various chicken plants in Arkansas and Missouri, and in the oil fields in Oklahoma and Texas. His favorite thing to do was spending time with his family, and tinkering on things in his garage and on his hill.
He is survived by his wife Thelma Dell Ratledge, who he married 58 years ago, on July 15, 1961, in Dallas Texas. He is also survived by his children; Idella Johnson (Rodney) of St. Charles, Mo., Donald Lee Blair Jr. of Springfield, Mo., Mary Ellen Coss (Tom) of New Freeport, Pa., and Darwin Blair of Kansas, Okla., a son-in-law Dean Blanton of Grove, Ok., and numerous grandchildren and great grandchildren.
He is also survived by four sisters; Bessie Blair of Ada, Okla., Glenda Barker (Ted) of Anderson, Mo., Carolyn Wilks (Bob) of Decatur, Ark., Audry Conkling (Carl) of Gentry, Ark., three brothers; Jerry Blair (Alma) of Goodman, Mo., Jack Blair (Melanie) of Gentry, Ark., and Kirby Blair of Ark., and numerous nieces and nephews.
Deceased in addition to his parents are a daughter Sherry Blanton and a brother Duane Blair. At his request, there will be no funeral services.
Published July 4, 2019