Mary Adline Studebaker
Fayetteville, AR, 1948 - 2019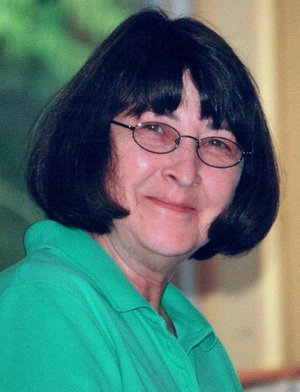 Mary Adline Studebaker, 71, left her home in Fayetteville with her two sons by her side for her eternal home in Heaven on July 14, 2019.
"Miss Mary" as so many knew her was born March 26, 1948, in Prairie Grove, to Angeline McGehee and Hiram Pointer. A supportive wife, helpful sister, hard-working mother, devoted "Grammy", excellent baker, friend, and home day care provider industry leader, Mary Studebaker touched countless lives and will be greatly missed. She invested her time in children and families and in service to others, taking joy in mentoring and supporting the Northwest Arkansas Family Childcare Association and its many members and providers.
Mary introduced preschool children to formal class-room surroundings in a home atmosphere with family pets for 44 years. She believed learning through play is the best education. A true industry leader, Ms. Mary was a pioneer in quality child care enriching the lives of parents, preschool aged children and entire families for generations. A life-long learner, she cultivated mentoring, was instrumental in various programs, active and respected among peers and colleagues. She received many awards through the years, promoted quality family child care, was Arkansas' first nationally accredited provider of family child care. Time and time again she received accolades for her work as the editor of the "H.U.G.S." association newsletter, including winning outstanding industry newsletter from Tufts University.
At every opportunity she exemplified the importance of a teacher staying current. Thanks to her excellence and hard work, she not once needed to advertise and always had a wait list. She earned the highest distinction as a provider which she continuously maintained until her retirement.
Despite all these professional accomplishments, family was most important to Mary. She adored her husband, Ronnie, who predeceased her in 2016. Their marriage partnership was out of the ordinary and a testimony to many. Although her sickness over the past year caused her friends and family concern, she called it a blessing stating, "I have been blessed. Paul and Tim have come back to care for me in my time of need. Even though they live far away, they call me everyday and I'm very thankful to them and proud of all they have become."
Mary is lovingly remembered by her son, Tim Studebaker and his wife, Dee and their children, Jake and Nick of Indian Land, South Carolina and her son, Paul Studebaker and his fiancé, Maurine Farris and their children, Jake and Kaylea of Roanoke, Texas, her aunt, Lucy Kathleen Pointer, her niece, Tammy Chumley, and other nieces and nephews.
Memorial services honoring her life will be held at 10 a.m. Wednesday, July 17, 2019, at Beard's Funeral Chapel, with Mary's friend, Don Carter officiating. The family will receive friends from 5-7 p.m. on Tuesday, July 16, 2019, at Beard's Funeral Chapel. Interment will be in Buckner Cemetery under the direction of Beard's Chapel. Condolences at www.beardsfuneralchapel.com.
Published July 16, 2019
OBITUARY SUBMITTED BY:
Beards Funeral Chapel
855 S. Happy Hollow Road, Fayetteville, AR
Phone: 479-521-8551
http://www.beardsfuneralchapel.com