Robert Bruce "Bob" Newkirk Sr.
St. Charles, AR, 1934 - 2019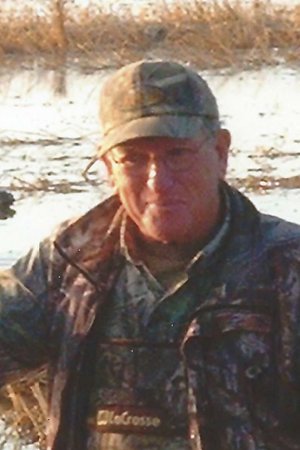 Robert "Bob" Bruce Newkirk Sr., age 85 of St. Charles, Ark. died Saturday, July 13th, 2019. Bob was born April 17, 1934 in West Helena, Ark. to George and Mary Lee Seat Newkirk.
Bob was an avid outdoorsman and upon retirement as head of aviation and chief pilot for Vulcan Materials Inc., Birmingham, Ala., he bought his duck land, Twin Cypress around the St. Charles area.
Bob spent most of the year preparing for the next season's duck hunts. He passed away doing what he loved most, working on his property. He always knew when he retired, he would return to his home state to do what he loved…..hunt.
Bob started his flying career in the Republic of Panama where he served in the Army as a Certified Explosive Ordinance Disposal Specialist. He received an honorable discharge from the Army National Guard of TN in 1966. He then moved to Birmingham Alabama where he continued his 26 year flight career with Vulcan Inc.
In his spare time, Bob and his late wife, Nell Ruth Newkirk spent many years scuba diving in the islands. He was a Master Scuba Diver and was trained as an open water advanced rescue and wreck diver. Bob also served as a City Alderman in St. Charles, President of the DeWitt Lions Club and President of the Friends of the White River Refuge. He was also a 32nd degree Scottish Rite Mason.
He was preceded in death by his wife, Nell Ruth Newkirk; parents, George and Mary Lee Seat Newkirk; his brothers, George Newkirk, Harry Newkirk, Doug Newkirk and Chris Newkirk. Bob is survived by his son, Christopher Carr Newkirk (Donna), Plano, Texas; daughter, Amelia Rich Elam, Stuttgart; son, Robert Bruce Newkirk Jr., Stuttgart; grandchildren, Ashli Elam Bucher (Aaron), Benton, Ark.; Gere Elam, Slovak, Ark.; Britni Newkirk, Coppell, Texas; Kinser Dean Newkirk, Anchorage, Alaska; Kacie Lynn Newkirk, Plano, Texas; Robert Shook Newkirk (Bliss), Siloam Springs, Ark.; Drake Newkirk and James Newkirk, Humphrey, Ark.; sister, Nancy Jackson (Cliff), West Memphis, Ark.; sister-in-law, Gwen Newkirk, West Helena, Ark. and four great-grandchildren, Brogan and Marek Bucher; Jenna and Whit Newkirk.
A memorial service will be held Friday, July 19th 10 a.m. at Essex Funeral Home, 1405 South Grandview Drive in DeWitt, Ark. Memorials may be made to Delta Waterfowl or Arkansas Game and Fish. www.essexfuneralhome.com.
Published July 17, 2019