Mary Joan "Joanie" Hess
Blytheville, AR, 1943 - 2019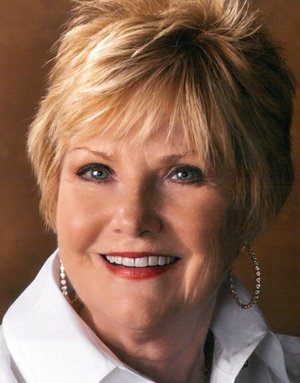 Mary Joan "Joanie" Schafer Hess passed away Wednesday, July 17, 2019, at Arkansas Continued Care Hospital in Jonesboro.
Born and raised in Scottsburg, Indiana, Joanie was the daughter of Bernard and Josephine Schafer and the wife of Dr. James A. Hess, where they shared a loving marriage of 49 years in Blytheville.
Joanie shared a thriving dental practice in Blytheville with her husband after graduating from the University of Louisville School of Dental Hygiene as a licensed dental hygienist.
Joanie moved to Blytheville in 1972 where she and her husband shared their dental practice and where close friends described her life as "loving her patients, young and old, as only Joanie could" and was later recognized as an "Outstanding Alumnus" by her University.
She served as a member of the Blytheville Junior Auxiliary, providing support, educational and cultural leadership to optimize community service. In addition, Joanie was a member of Chapter D, P.E.O. Sisterhood since 1985, dedicated to helping children in many facets of their lives.
Joanie was an active and dedicated member of Immaculate Conception Catholic Church in Blytheville where she served as a Eucharistic Minister to the sick and home bound, as well as numerous other church programs sharing her faith through her goodness and tenderness.
She is survived by her husband, Dr. Hess of the home; and seven brothers and sisters including Martha J. Corn of Washington, Ind., Bernard S. "Stephen" Schafer of Columbus, Ind., David C. Schafer of Scottsburg, Ind., Nancy J. Skelton of Goldsboro, N.C., Cathy S. Rowe of Indianapolis, Ind., Paul W. Schafer of Plano, Texas, and Florence E. Regan of Hudson, Ohio. In addition, she is survived by numerous nieces and nephews and great-nieces and nephews.
Joanie's life is considered a "gift" by all who knew her and remembered by the faith, hope and love she lived and as she would always say – "Hon, remember, I love you!"
A Mass of Christian burial will be held Monday, July 22 at 12 p.m. at Immaculate Conception Catholic Church with Rev. T.J. Hart, Rev. Clay Kilburn and Rev. Saju Joseph officiating. Burial will follow in Elmwood Cemetery. Rosary will begin at 10 a.m. at Immaculate Conception Catholic Church with the family received friends immediately following at 10:30 a.m. In lieu of flowers, the family requests memorials be made to Immaculate Conception Catholic Church. Condolences may be expressed to the family at www.cobbfuneralhome.com.
Published July 20, 2019
OBITUARY SUBMITTED BY:
Cobb Funeral Home
603 W. Main St., P.O. Box 547, Blytheville, AR
Phone: 870-763-4431