Ruby Jean O'Neal
Fayetteville, AR, 1931 - 2019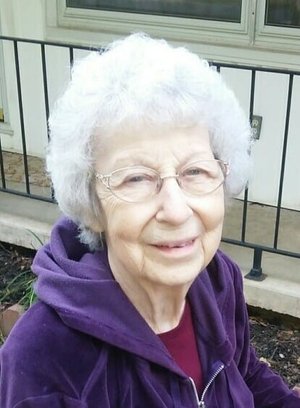 Ruby Jean O'Neal, formerly Ruby Jean Tate, passed peacefully away in Fayetteville, Arkansas on July 20, 2019. She was born in Oark, Arkansas on February 15, 1931.
Ms. O'Neal's life could best be described in two words: love and sacrifice. After retiring from fifteen years of work in a shoe plant in Clarksville, Arkansas, she personally cared for her Mother, Father, and Husband until the day each passed away, all the while maintaining a household by herself. She also volunteered at the VA Medical Center in Fayetteville, Arkansas. Before her husband fell ill, she attended the Trinity Assembly of God Church in Fayetteville.
Ms. O'Neal was preceded in death by her Husband, Paul O'Neal.
She leaves behind one son, Carl Bush, and two step children, Eldon Brown and Bernadine Dalton, along with many grandchildren, great-grandchildren, nieces, and nephews.
Donations may be made to Willard Walker Hospice Home, c/o Washington Regional Foundation, 325 Longview Drive, Fayetteville, Arkansas 72703-4618.
Visitation with the family will be at Trinity Assembly of God in Fayetteville on Tuesday, July 23 beginning at 10 a.m. in the sanctuary. Funeral service will follow at 11 a.m. with Reverend Darren Rogers officiating.
A brief graveside service will be held at Oakland Cemetery in Clarksville, Arkansas at 2:30 p.m.
Fayetteville pall bearers will be Michael Brown, Dabney Brannon, Bradley Clyne, Kyle Hughes, Sean Kremers, and Jeff Parker.
Clarksville pall bearers will be Brian Clinton, Gary Gregory, Mike Jacobs, Sean Kremers, Jerry Martin, and Guy Tate, Jr. Honorary Pall bearers Eric Cook and Virgil Willis.
Arrangements by Epting Funeral Home of Fayetteville. Condolences: www.eptingfuneralhome.webs.com.
Published July 21, 2019
OBITUARY SUBMITTED BY:
Epting Funeral Home
709 N. Walton, Bentonville, AR
Find it at: corner of Walton and College
E-mail: eptingfuneralhome@inbox.com
Phone: 479-273-3443
http://www.eptingfuneralhome.webs.com/