Joye R. Kelley
Rogers, AR, 1939 - 2019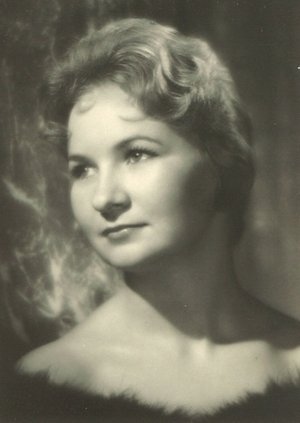 On Tuesday morning, Joye gracefully and peacefully extended her gentle hand to her Lord and Savior who quietly led her home. She was born July 15, 1939, in Fayetteville, Arkansas to Glen and Helen Mabry Rouse.
Joye was devoted to her community and the education of its children first as an elementary teacher and a parent volunteer and then as a member of the Rogers Board of Education for 29 years and served as its president for 20 years.
Joye was one of the first two women elected to the Rogers Board of Education in 1983. She led the board during a time of dramatic school growth. She ensured high standards were kept for both educational services and campus facilities as enrollment more than doubled. She oversaw the construction of 14 new schools and numerous addition, and navigated the district through the challenge of adding a second high school.
She helped establish the mission of the district to provide an environment of educational excellence where all belong, all learn and all succeed. Joye's leadership and uncompromising dedication to the principle of equality in school funding was the driving force behind the Rogers School District's intervention into the landmark Lake View litigation. That decision by the Arkansas Supreme Court revolutionized and equalized public school funding for all Arkansas schoolchildren.
Joye was inducted into the Rogers Educators Hall of Fame, recognized as a member of the Rogers Public Education Foundation's Wall of Distinction, and honored with the Pinnacle Award for her work as well as numerous other awards by the Arkansas School Boards Association. Following her retirement from the Board of Education, the district administration building was named the Joye R. Kelley Building in recognition of her lifetime of service to the district's students, faculty and administration.
Joye's heartfelt words to Rogers high school graduates always ended with "I hope you will take every opportunity to make the world a better place. Volunteer in your community. Read to your children. And may each of you have a beautiful life filled with courage, hope and promise."
Joye herself graduated from Fayetteville High School and earned a bachelor's degree and a master's degree in education from the University of Arkansas at Fayetteville.
Over the years, she was actively involved in the Rogers Public Education Foundation, Rogers Community-School Recreation Association, United Way, the Rogers Centennial Commission, P.E.O., Main Street Rogers, the League of Women Voters, and the Benton County Election Commission. She was honored with the Pride of Rogers Award by the Rogers-Lowell Area Chamber of Commerce.
Joye will be dearly missed by all who knew her. She is survived by her husband of 60 years, Eugene T. Kelley, and their five children: Jodie and her husband Douglas Miller; Glenn Kelley and his wife Katie; Ashley and her husband Tomek Siwiec; Heather and her husband Rick Ellington; and Shelby Kelley. Joye was devoted to her five grandchildren: Caroline Kelley, Andrew Kelley, Adam Siwiec, Alexandra Siwiec, and Elizabeth Siwiec. Her large extended family included loving grandparents, aunts, uncles, sisters- and brothers-in-law, cousins, nieces and nephews. She was preceded in death by her parents, Glen and Helen Mabry Rouse, and her brother Dale Rouse.
All services will be held at St. Vincent de Paul Catholic Church in Rogers, Arkansas. A rosary service will be held for Joye at 5 p.m. followed by visitation 5:30-7:30 p.m. on Friday, July 26. The funeral mass will be at 12:30 p.m. on Saturday, July 27. The burial will be a private ceremony.
Memorials may be made to the Rogers Public Education Foundation (www.rogerspef.com) or the Rogers Public Schools Community Scholarship Fund (www.rogersschools.net/student_programs/scholarships). Arrangements by Benton County Funeral Home, 306 N. 4th, Rogers, Arkansas. Online condolences to www.bentoncountyfuneralhome.com.
Published July 24, 2019
OBITUARY SUBMITTED BY:
Benton County Funeral Home
306 N. 4th Street, Rogers, AR
Phone: 479-636-6700
http://bentoncountyfuneralhome.com