Margaret Garner Davis
of Little Rock, AR, 1957 - 2019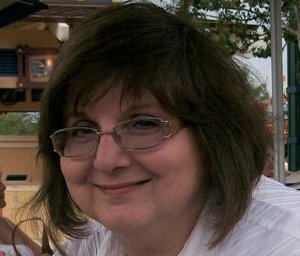 Margaret (Margie) Garner Davis (61) was born in Arkadelphia, Ark. but lived her adult life in Little Rock. She was a woman of great faith who shared her testimony at every opportunity. Her extended battle with cancer gave her many such opportunities to encourage other patients and to give them hope. Margie surely fought the good fight and ran the race of life with faith, strength and dignity. She won the victory and went home to be with her Lord and Savior Sunday night, July 21, 2019.
Margie was an inspiration to everyone by her courage and the example she set dealing with all the adversities she encountered with this insidious disease. She continued to live her life as normally as possible while enduring great challenges. She was and is loved by all who were blessed to know her and will be missed tremendously.
From her youth Margie enjoyed her years as a member of her church choir later making arrangements for their travels. Her special joy was working with the children's choir leading them in productions for the church.
Margie was the fiscal officer for the Bureau of Legislative Research, a job she loved so much. She continued to work while taking huge doses of chemo and only gave it up when she was concerned that chemo brain would cause mistakes. She'd hold up a million dollar contract for a 37 cent mistake.
Margie is survived by her husband, Rick L. Davis; her son, Nathan Davis; her mother acquired by marriage to Rick, Nancy A. Davis; her brother acquired the same way, Steven D. Davis; her brother Reford Garner; her sister Barbara Armstrong; and her brother Jimmy Garner.
Margie is a member of Lifeway Baptist Church, 800 Wellington Village Road, LR, AR where services will be held: Friday, July 26, Visitation 12 noon, Service 1 p.m., Burial at Pinecrest Memorial Park 2 p.m. Arrangements are by Ruebel Funeral Home.
If desired, memorials may be made to a cancer research center of your choice or Lifeway Baptist Church.
Published July 24, 2019
OBITUARY SUBMITTED BY:
Ruebel Funeral Home
6313 West Markham Street, Little Rock, AR
Phone: 501-666-0123
http://www.ruebelfuneralhome.com