Alexa Ward Montez
of Little Rock, AR, 1990 - 2019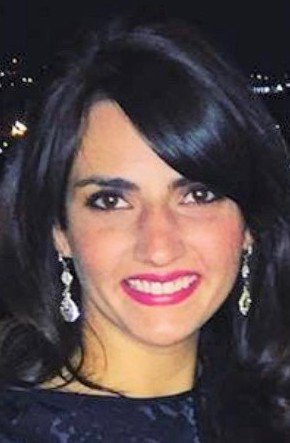 Alexa Ward Montez, 29, of Little Rock, Arkansas, together with her fiancé and love of her life, Blake Allen Payne, joined the Lord early Saturday morning. Alexa and Blake met and fell in love in the summer of 2015.
They became engaged in March 2019 and were to be married in front of God and loved ones in December of this year. Their life together was full of love and shared dedication to baseball, faith, family, and their beloved dog, Don Carlos.
Alexa is survived by her parents, Kimberley Wier Montez and Alex Foster Montez; sister, Maura Foster Montez; brother, Stuart Foster Montez, and nephew, Ezequiel Castillo Montez. She is preceded in death by grandparents, Jarvis Jean Montez and Alejandro Franco Montez, and Dan Stuart Wier and Daphne Thornton Wier.
Alexa was born January 16, 1990 in Little Rock, Arkansas. She graduated from Little Rock Central High School in 2008 and went on to attend the University of Arkansas where she was an active member of Kappa Kappa Gamma. She graduated in 2012 with a Bachelor of Arts degree in Journalism.
Alexa worked with the Fuqua Campbell Law Firm for almost seven years–or, more accurately, "the law firm worked for her! She truly was the heart and soul of the firm," says Phil Campbell. Her knowledge and expertise in litigation were second to none. Alexa lived by her mantra that "teamwork makes the dream work." She was loyal to and appreciated and loved by the entire firm.
She was in every way the light that guided everyone to a better place. This was evident early in her life and was why her grandfather Montez nicknamed her "Sparkle." She was a light in the lives of everyone she touched and we are all extremely blessed to have had her in ours.
Alexa will be remembered by all who knew her for her incredibly vibrant spirit. She met the joys and challenges of life with strength and enthusiasm. Alexa's energy transformed the ordinary into the extraordinary, celebrating everything from the day-to-day to life's biggest moments. She lived her life with laughter, conviction, contagious enthusiasm and love. Alexa was deeply passionate about working with children at the Miracle League of Arkansas, working as a baseball coach, coordinator, fundraiser, and unofficial cheerleader. Above all, she was deeply passionate about her friends and family and loved them fully and generously.
A memorial service will be held for Alexa Montez and Blake Payne at St. Andrew's Anglican Church, 8300 Kanis Road in Little Rock, Arkansas, on Saturday, July 27th at 1 p.m. Memorial gifts may be made to the Miracle League of Arkansas: wwwmiracleleaguear.com. Online guestbook: www.rollerfuneralhomes.com/chenal.
Published July 26, 2019
OBITUARY SUBMITTED BY:
Roller-Chenal Funeral Home
13801 Chenal Parkway, Little Rock, AR
Phone: 501-224-8300
http://www.rollerfuneralhomes.com/chenal