Trent Dustin Haynes
Wynne, AR, 1982 - 2019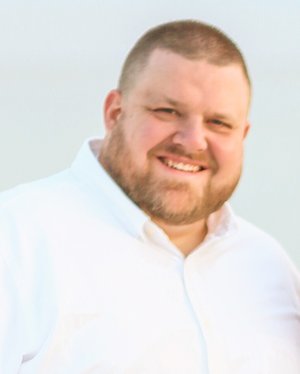 Trent Dustin Haynes, 37, of Wynne, Arkansas, died on Friday, May 31, 2019 unexpectedly at his home.
Trent was born on January 4, 1982 and was given to the loving home of Seamon and Oney Haynes, where his older sister Teresa doted on her new baby brother.
Trent loved playing football under Coach Don Campbell, where his position was center. He then later fulfilled his culinary aspirations at Le Cordon Bleu in Scottsdale, Arizona.
It was there in November of 2005 that he met the love of his life through a mutual friend while she was living in Memphis, Tenn. They say when you know, you know, so after a brief engagement Trent and Amber were married eight months later at Wynne Baptist Church on July 21, 2006. Five years later they were given the greatest gift with the birth of their first daughter, Ava Leona Haynes (8) and then three years later their next greatest gift her sister, Arden Leigh Haynes (4).
After marriage and during starting his family, Trent went back to school to complete his education degree and later obtained his Masters in Special Education. Trent enjoyed his career working in public education but especially loved working for the Wynne School District. They say "Once a Jacket, Always a Jacket." Recently, Trent took a position teaching at the Federal Bureau of Prisons and felt like he had found his calling.
Trent loved his three girls, his family, and friends. If you had the pleasure of knowing Trent, you know he loved to talk and never met a stranger. Trent loved anything Razorbacks, whether it was watching one of their sporting events or cooking for them. He got to use his culinary skills while cooking with his best friend, Kelly Dallas of Hogapalooza BBQ and loved any adventure they would go on. Trent loved his beach vacations and was already planning a trip back to one of his favorite places, Disney World, next February.
Trent is survived by his loving wife Amber, beautiful daughters, Ava Leona Haynes and Arden Leigh Haynes, his parents Seamon and Oney Haynes, his parents in law Darrell and Ava Hankins. His sister Teresa Lee, niece Lawson Lee, nephew Garrett Lee, and niece Kennedy Lee all of Wynne. He is also survived by his brother in law, Richard Hankins wife Jane, nephews Avery Hankins and Daniel Hankins of San Jose, Calif.
Trent was full of life and he would always sign off any correspondence with,
"Make each day your masterpiece!" - John Wooden
Visitation will be held on Tuesday, June 4, 2019, at Kernodle Funeral Home from 6-8 p.m. A Celebration of Life will be held on Wednesday, June 5, 2019 at Wynne Baptist Church at 11 a.m.
A memorial fund has been established in memory of Trent and for his children at Regions Bank.
Kernodle Funeral Home is in charge of arrangements. You may sign an online guestbook at www.kernodlefh.ocm.
Published June 3, 2019