Betty Zane (Davis) McKenzie
Little Rock, AR, 1933 - 2019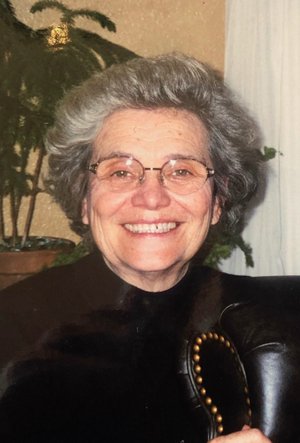 BETTY ZANE DAVIS MCKENZIE, longtime resident of Pine Bluff, Ark., died Friday, June 14, 2019, at Parkway Village in Little Rock. She was 85.
Betty Zane was born June 26, 1933, in Sheridan, Ark., to Vernon Roy Davis and Ida Reba Stevenson Davis. The family soon moved to Pine Bluff, where Betty Zane grew up, married, raised a family, and remained a vital part of her community for over 75 years. She married Jack Arthur McKenzie in 1952, a bond that lasted 43 years until his death in 1995.
As a young woman, Betty Zane worked at the Pine Bluff Arsenal before attending the University of Arkansas at Monticello, where she earned a Bachelor of Education degree in 1971. She began her teaching career in Pine Bluff in 1972 and earned a Master of Education degree at the University of Arkansas in Fayetteville in 1982. Her teaching career spanned 25years, in which time she was profoundly devoted to elementary education, specifically reading, and retired as Reading Programs Coordinator for Pine Bluff Public Schools. As an educator, she was a member of the Delta Kappa Gamma sorority of teachers and achieved recognition as an advocate for reading. She retired in 1997.
Betty Zane loved the Lord and His words, her church and its children, Bible teaching, and music. She demonstrated that commitment through the breadth and depth of service to her church and its people across decades. A faithful member of Olive Street Missionary Baptist Church for over 75 years, she served as organist, Sunday School teacher, children's choir director, Vacation Bible School leader, and youth camp counselor. Under the leadership of Pastor Paul D. Magness, she worked to launch and furnish the Children's Chapel ministry and meeting space for children two years old through fifth grade. In addition to ministry, she also loved flowers and gardening, reading and taking care of other people's needs. She happily hosted innumerable gatherings of family and friends at her home, and endured the antics of teens with remarkable grace.
Betty Zane is survived by her sister, Verna Jean Davis Carter of Marion; her brother, Herbert "Bubba" Davis (wife, Jane) of Fort Smith; sister-in-law Margaret Davis of Pine Bluff; two daughters, Donna Jean McKenzie Gosser (husband, Bobby) of Scott, and Lori Lynn McKenzie Altschul of Little Rock; six beloved grandchildren: Garrett Amick, Trey Gosser (wife, Paige), Anna Amick Sparks (husband, Jordan), Alex Gosser (wife, Olivia), McKenzie Gosser, and Cambry Altschul; two great-grandchildren: Brooklyn Sparks and Blaze Gosser; and a host of nieces and nephews lovingly known as "The Davis Clan."
She was preceded in death by her husband of 43 years, the late Jack A. McKenzie, her parents, Ida Reba Stevenson Davis and Vernon Roy Davis, and her brother Russell Lee Davis, all of Pine Bluff; and her brother-in-law James Herbert Carter of Marion.
Visitation and services will be held Monday, June 17, at Griffin Leggett Healy & Roth Funeral Home, 5800 W. 12th Street in Little Rock. Visitation begins at 1 p.m. and funeral service at 2 p.m. A brief graveside service will be held at 4 p.m. at Memorial Park Cemetery in White Hall, beginning at 4 p.m.
In lieu of flowers, the family has asked that donations be made to the children's ministry of Olive Branch Missionary Baptist Church in Pine Bluff, or Bogg Springs Baptist Camp, 784 Hwy 84, Wicks, Ark. 71973.
Funeral arrangements are being coordinated by the Griffin Leggett Healey & Roth Funeral Home of Little Rock.
Please share your messages of love, comfort, condolence and support with the family at www.griffinleggetthealeyroth.com.
Published June 16, 2019
OBITUARY SUBMITTED BY:
Griffin Leggett Healey & Roth
5800 West 12th Street, Little Rock, AR
Phone: 501-661-9111