Jack Shannon Mathis
Fayetteville, AR, 1929 - 2019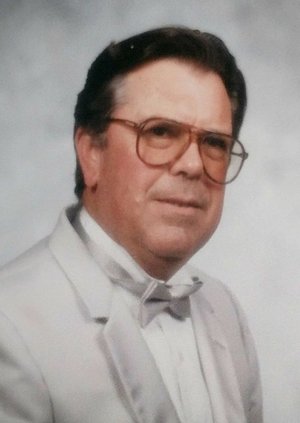 Jack Shannon Mathis of Fayetteville passed away on June 13, 2019 in his home at 89 years of age.
Jack Shannon was born on December 29, 1929 in Plainview, Ark. His family moved in his early years to South Sebastian County, Arkansas where he was raised helping his father on their farm. He graduated from Hartford High School. Upon graduation, Jack enlisted in the United States Air Force serving for approximately six years during the Korean War.
After leaving the military, he attended the University of Arkansas where he obtained a Bachelor of Science in Education and then later a Master's Degree in Education. He then began his life-long career as an educator. He taught in Mansfield, Ark. and later at Fayetteville High School East Campus before becoming the Principal for Sequoyah Polytechnic School/Fayetteville High School West Campus Vocational Technical School.
It was during his twenty years of serving as Principal of West Campus that Jack made an indelible mark on the lives of many who attended the school. Under his leadership, the school, which served seventeen school districts, offered training in many fields including culinary arts, building trades, auto mechanics, auto body, horticulture, electronics, computer training, printing, drafting, welding, cosmetology, dental assistance, and medical professions education.
In order to help the students of West Campus complete their studies, Jack implemented many forward thinking programs. By working with area dentists, West Campus was able to offer free dental care to the students of the school. By partnering with then Arkansas First Lady Hillary Rodham Clinton, Jack was able to secure grants to operate a day care center at West Campus so that young mothers could further their education and opportunities.
Upon retirement, Jack devoted time to serving others through his involvement in civic organizations and his church. He was active in the Lions Club. He was able to travel to Europe in service of the local Kiwanis group. He was extremely proud of his tenure as the President of Habitat for Humanity of Washington County. Jack also took many church related mission trips.
Jack believed in life-long education. He was able to combine his love of travel and learning by taking many "Road Scholar" trips throughout the years. He also utilized the resources of the Great Courses learning program up through the last years of his life. He single-handedly attempted to keep the print business alive and thriving by subscribing to magazines including, but certainly not limited to, the Oxford American, Smithsonian Magazine, Texas Monthly, Rolling Stone, Field & Stream and Popular Mechanics.
Most importantly, Jack embarked on a final career as a grandfather which was certainly a very rewarding one. As Gramps/Paps, Jack was always there for his seven grandchildren. He attended their sporting events, took them to school, built playhouses for them, and stayed with them during periods of illnesses along with teaching them the importance of giving to others.
Jack was preceded in death by his parents, John Shannon Mathis and Clara Mae Watson Mathis, his sister, Sarah Nadine Sullivant, his brother, Marion Thomas Mathis, and his daughter-in-law, Padma "Mani" Mathis.
Jack is survived by his wife of fifty-one years, Mimi Mathis and his three sons, Sean (wife - Chrystal) of Richardson, Texas, Shannon (wife - Cincy) and Shea, both of Fayetteville, Ark. Jack's seven grandchildren are Sarah Grace Mathis, Lillian Webb Mathis and Brooks Clayborn Mathis of Richardson, Texas and Clara Elise Mathis, Frances Marie Mathis, Chloe Susannah Mathis, and Simon Graham Mathis of Fayetteville, Ark. He is further survived by his sister, Susie Hunt of Mansfield, Ark. along with nineteen nieces and nephews.
Jack stated that his greatest achievement was raising his three sons with his wife, Mimi.
Jack will be interred at Fayetteville National Cemetery, 700 South Government Avenue in Fayetteville, at a service on Tuesday, June 18, at 11 a.m.
Arrangements are with Heritage Funeral Home, online obituary and guestbook at www.heritageofnwa.com.
Published June 16, 2019
OBITUARY SUBMITTED BY:
Heritage Funeral Home
1591 S. 48th Street, Springdale, AR
Phone: 479-751-2444
http://www.heritageofnwa.com