Grace Vera Shepherd
Elkins, AR, 1926 - 2019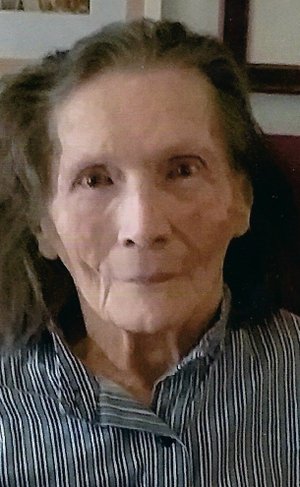 Grace Vera (Rainwater) Shepherd was born April 25, 1926 at her parents' home located at Natural Dam, Arkansas. Vera was the fourth child, and the only daughter of eight children born to Grace (Oliver) and William Harris Rainwater. She passed from this life June 24, 2019 at the age of 93 years and two months in her home located on Mountain Crest Road, Elkins, Arkansas. Her siblings, Ralph, Norton, Earl, Glen, Vernon, Doyle, and Carrol were all born at home too, delivered by her Grandmother Oliver-her Mother's Mother. Because they lived so far from town, Vera and all her brothers were sent, in their turn, to board with families in Cedarville which were paid to keep the kids so they could go to high school. Vera graduated from Cedarville High School at age 16 and attended college for two years. The Superintendent recommended her to go teach 1st-12th grades at Kenny, located between Sunset and Bidville. She taught there and later taught ln the Bidville Church. She was a gifted teacher in the Sunday School Class too. She stayed with our Dad's older brother, helping Uncle Clive Shepherd and his children, because his wife was very sick. Ersel came home from World War II, and had slept in his brother, Clive's barn where he said he could see Vera through the window stirring gravy at the stove, and he fell in love. Mother was not too fond of Daddy telling that story, but on March 24th, 1945, Vera married Ersel Shepherd, and they purchased some land and the house at Mountain Crest. With a LOT of hard work, they turned this into HOME for us four kids-Donald Douglas, David Ersel, Shirley Jean, and Roger Glen, who eventually bought this homeplace. The plan was Mother and Daddy would move off the mountain and build or buy closer to town. When it got down to Daddy leaving the farm, he just didn't want to leave, so Roger asked them to please stay and live out their lives with him. He was our Dad's caregiver in his later years, and after Mother broke her hip a little over nine years ago, Roger became Mother's caregiver too with assistance from us other kids when needed. Vera and Ersel had 58 years together before Ersel passed away at age 88 in October 2003.
Vera was also preceded in death by her parents, her brothers Ralph, Norton and wife Sue, Earl, Glen, Doyle, and very recently, Vernon's wife, Barbara. Vera is survived by her brothers Vernon, Carrol and wife Paddy, along with Ralph's wife Ima, Glen's wife Doris, and Doyle's wife Janette. Vera is also survived by her children-Donald, David, Shirley, and Roger, nine grandchildren-Doug, Donya, David Shane, John Kevin, Amanda, West, Jordan, Scott, Daniel, two step-grandchildren, Jack and Dianna, 11 great-grandchildren, six step-great-grandchildren, and a host of nieces, nephews, and cousins.
Visitation will be 5-7 p.m., Friday, June 28th, at Moore's Chapel Funeral Home at 206 W. Center, Fayetteville, Arkansas. Ph-479-442-7314. The funeral will be at 10:00 am, Saturday, June 29th, at the Bidville Community Church, Crawford County, Arkansas with burial at Bidville Cemetery following the service. To sign the online guest book, visit www.mooresfuneralchapel.com.
Published June 27, 2019
OBITUARY SUBMITTED BY:
Moore Chapel
206 West Center Street, P.O. Box 1149, Fayetteville, AR
Phone: 479-442-7314