Mary McBee
Pine Bluff, AR, 1935 - 2019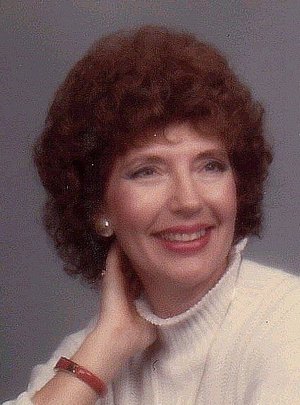 Mary Alice Warriner Stowe McBee of Pine Bluff passed away after a long battle with cancer on June 27th, 2019. Survivors include her husband of 33 years, Phil; their children, Michael, Jeff, Daniel and Diana; daughters-in-law, Belle and Eve, and numerous grandchildren and great-grandchildren.
She was born on December 21st, 1935 at St. Vincent Hospital in Little Rock and was the daughter of Charles G. Warriner, Jr. and Alice Hitchcock Warriner. She lived in Little Rock and Pine Bluff until she was four when her family moved to St. Louis. The family moved back to Pine Bluff when Mary was 11 years old. While growing up in Pine Bluff, she participated in a variety of activities including Junior Pollyanna, Trinity Episcopal Choir and Episcopal Youth Council, Girl Scouts, and Pine Bluff High School Band and Herald Line. After graduation from Pine Bluff High School in 1953, she attended the University of Arkansas where she was a member of Delta Delta Delta Sorority and received a bachelor's degree in business in 1957. While she was attending the University, she met a young Air Force pilot named Don Stowe from North Carolina. They fell in love and were married after graduation in August of 1957. They lived in Greenville, Mississippi where Don was stationed until he separated from the Air Force and started a career as a sales and technical representative in the laboratory equipment field. Over the next 15 years, his job took them from Silver Spring, Maryland to Pittsburgh, to Birmingham, to Atlanta, and Houston. During that time, Mary gave birth to three sons, Charles (Chuck), Michael, and Jeffrey. In 1974, the family moved back to Pine Bluff and were involved in the Warriner asphalt business. Later, the family founded and operated a lighting store (Lighting Design) on Cherry Street in Pine Bluff. While chief executive of the store, active in the Chamber of Commerce, trade associations, and advertising for the store, Mary found time to sing in gigs with two big bands (Junction and Brasswood) and to sing with her family and friends in a group known as Delta Jazz. Due to a downturn in the economy and the homebuilding industry in the early 1980's, the lighting store went out of business. Don and Mary took teaching jobs in Texas. Don started teaching in Lancaster, Texas in 1984 and Mary began at Red Oak, Texas in 1985. Don died of a heart attack in 1986. When Mary went to retrieve his property from his desk at the school, she encountered his replacement teacher, Phil McBee, who was quite impressed by her spirit and fortitude. After meetings of their combined classes and some social events, Phil proposed to her and they were married in July of 1986. Wanting to be close to her parents, Mary and Phil moved to Pine Bluff in 1992. Mary joined the Trinity Choir, the ECW, St. Mary's Guild, the Crafts Guild and the vestry, while also working as part-time receptionist in the church office. She was also active in various community activities such as the Jefferson County Humane Society, the Arts and Sciences Center of Southeast Arkansas, and the Symphony Notables. She was diagnosed with stage 4 ovarian cancer in 2013 and fought the good fight for 6 years. Her friends comment invariably on her good spirit. She lived, loved, and laughed. And she will be missed.
2 Timothy 4:7-8: I have fought the good fight, I have finished the race, I have kept the faith. Now there is in store for me the crown of righteousness, which the Lord, the righteous Judge, will award to me on that day—and not only to me, but also to all who have longed for his appearing.
A Celebration of Life for Mary is scheduled for 2 p.m., Saturday, July 6, 2019 at Trinity Episcopal Church in Pine Bluff. In lieu of flowers memorials may be made to Jefferson County Humane Society, P.O. Box 2233, Pine Bluff, Ark. 71613 or The American Cancer Society, 2222 Cottondale Dr Ste 310, Little Rock, Ark. 72202. Arrangements were handled by Ralph Robinson and Son Funeral Directors (online register: www.ralphrobinsonandson.com).
Published June 30, 2019
OBITUARY SUBMITTED BY:
Ralph Robinson & Son
807 South Cherry Street, P.O. Box 5254, Pine Bluff, AR
Phone: 870-534-3131