Mary Lou Damon Vail
Gainesville, VA, 1939 - 2019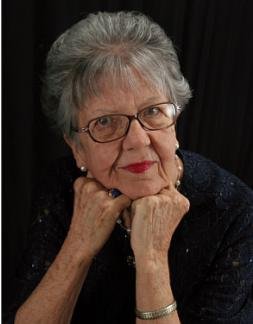 Mary Lou (Damon) Vail, age 79, of Gainesville, Va., passed away peacefully in her home on Friday, March 1, 2019 surrounded by her husband, children and grandchildren. She was a long- time resident of Gainesville, Virginia. Born in Arkansas, she grew up in North Little Rock, where she attended and graduated from North Little Rock High School.
Mary Lou was a devoted wife, mother, grandmother, and great-grandmother. She enjoyed flower gardening, and traveling with her husband, a retired U.S. Army Colonel. More than anything, though, she enjoyed spending time with her family.
Mary Lou is survived by her husband of 57 years, James David Vail, formerly of Arkansas; son, Paul Michael Vail and his wife, Barbara, of Broad Run, Virginia; daughter, Mary Elizabeth Vail Potter and her husband, Preston, of Gainesville, Virginia; granddaughter, Kristina Potter Simmers and her husband, Matthew; granddaughter, Alison Potter Harmon and her husband, Mitchell; grandson, James Potter; as well as her great-granddaughter, Reagan Simmers, and many nieces and nephews.
Mary Lou's viewing will be held at Pierce Funeral Home, 9609 Center Street, Manassas, Virginia on Wednesday, March 6, 2019 from 7-9 pm. Her funeral service will be at Haymarket Baptist Church, 14800 Washington Street, Haymarket, Virginia on Thursday, March 7, at noon. The burial will be at Stonewall Memorial Garden immediately following the funeral service.
Mary Lou had a love and compassion for children and worked in early childhood education for most of her career. As a long- standing member of Haymarket Baptist Church, that love led her to serve for many years in children's ministry, teaching Sunday School and working in the AWANA Program. Many a young soul were led to the Lord because of her influence in their lives. We find peace in knowing that she is now eternally in heaven with her Savior, Jesus Christ, about whom she spent so many years teaching.
In lieu of flowers, please consider making a contribution in memory of Mary Lou to one of the following organizations:
St. Jude Children's Research Hospital
www.stjude.org (for online memorial contribution) or
P.O. Box 1000
Department 1000
Memphis, Tennessee 38148-0142 (to mail a check).
Dementia Society of America
www.dementiasociety.org/donate (for online donations) or
P.O. Box 600
Doylestown, Pennsylvania 18901 (to mail a check).
Published March 4, 2019