Tommy Dale Dempsey
of North Little Rock, AR, 1931 - 2019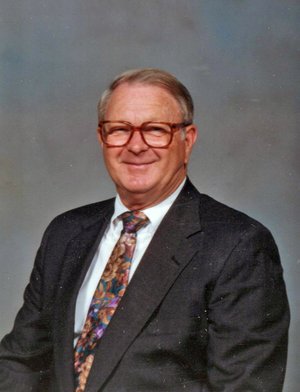 TOMMY DALE DEMPSEY, 87, of North Little Rock, went to be with the Lord March 3, 2019. He was born December 11, 1931 in Greenbrier to the Late Thomas and Annie (Blythe) Dempsey. He is also preceded in death by his brother, Lonnie Gale Dempsey.
Tommy graduated from the Antiaircraft Artillery Replacement Training Center, Sixth Training Battalion Leaders Course in Fort Bliss, Texas. He served in Korea as a Corporal in the D Battery 933 Division Antiaircraft Artillery Battalion. After serving three years in the ARMY, Tommy worked for Arkansas State Military Department on Camp Robinson for 46 years and 9 months. In 2004 Tommy was awarded Outstanding State Employee in the Camp Robison district.
Tommy is survived by his wife, Betty Jo (Fulmer) Dempsey; sister-in-law, Amy Mayor; nephew, Donald Mayor (Jan) of Sherwood; two nieces, Pamela Orintas (Ron) of Hot Springs Village, Renee Barker (Terry) of Sherwood; great-nephew, Daniel Mayor of North Little Rock; two great-nieces, Cydney Dipippa (Nikolai) of North Little Rock, Molly Seigrist (James) of North Little Rock; one great-great-nephew and two great-great-nieces.
Graveside Service will be 3 p.m., on Tuesday, March 5, 2019 at Crestlawn Memorial Park in Conway. Visitation will be from 1 p.m. to 2 p.m. prior to the graveside service at Roller-Owens Funeral Home, 5509 John F. Kennedy Blvd, North Little Rock, Ark. 72116.
Online Guestbook: www.rollerfuneralhomes.com/owens.
Published March 4, 2019
OBITUARY SUBMITTED BY:
Roller-Owens
5509 JFK Blvd., North Little Rock, AR
E-mail: owens@rollerfuneralhomes.com
Phone: 501-791-7400