Robin Reinicker Hanle
of Little Rock, AR, 1951 - 2019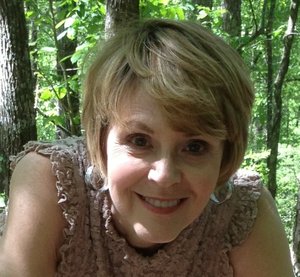 A very lovely woman, Robin Reinicker Hanle, died March 23, 2019 at the young age of 67. She was the most loving, caring, giving, kind, and gorgeous woman I have ever had the privilege to know. A woman who never failed to put others ahead of herself.
She is survived by her husband, Robert; daughter, Mindy Giraudeau (Peter) and their children, Micah, Luke, Joel, Phoebe, Nate, Caleb, Jonny and Jesse; son, Chris Matheny (Claudia) and their children, Ryan & Sophia; son, Matt Matheny and his children, Connor & Madeline; and son, Nathan Hanle (Sara); and her sisters, Betsy Henderson (Radar) and Jill Sandoval (Dan).
Robin was an incredible wife, friend, mother, and grandmother. She was an amazing & beautiful athlete, having run 48 marathons. Her favorites were The Pikes Peak Marathon, where we met, and The Big Sur Marathon, that we enjoyed 4 times. She was also a powerfully strong weightlifter and was known for her beautiful arms. For 28 years she was the face of the Little Rock Athletic Club, serving as their membership director, and where she befriended so many of the members.
In addition to traveling to run marathons, we enjoyed spending time in Northwest Arkansas, having been married in Eureka Springs. And she loved our annual trips to the War Eagle Arts and Crafts fairs where Robin collected so many colorful, eclectic pieces of hand-crafted art which fill our beautiful and colorfully decorated home.
I consider it my privilege, and joy, to be in love with such a wonderful woman. I will miss you and I long to see you again in the Resurrection. Your loving, adoring, husband, Robert.
There will be a Memorial service for Robin on Saturday March 30 at 4 p.m. at The Kingdom Hall of Jehovah's Witnesses, 14800 Hinson Rd,, Little Rock, Ark. In lieu of flowers please donate to The Lewy Body Dementia Association (lbda.org).
Arrangements by Little Rock Funeral Home, (501) 224-2200. Robin's online guestbook may be signed at www.littlerockfuneralhome.com.
Published March 26, 2019
OBITUARY SUBMITTED BY:
Little Rock Funeral Home
8801 Knoedl Ct., Little Rock, AR
Phone: 501-224-2200