Peter Blass Phillips
of Little Rock, AR, 1949 - 2019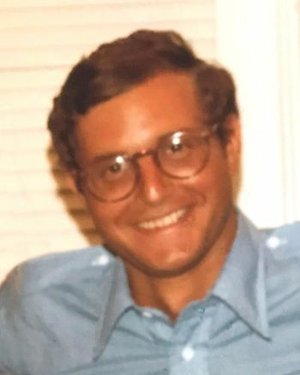 Peter Blass Phillips passed away in Little Rock, Ark. Friday March 22, 2019, at the age of 69. He was predeceased by his much-adored mother, Barbara Laner Blass Phillips, and his father, A. Dan Phillips. He leaves behind his beloved daughter Lauren Phillips Blair (Beau) and son P. Joshua Phillips (Erin), and his much adored six grandchildren; Phillips, Beckett, Barclay (Blair), Libby, Bronley, and Jack (Phillips). He is also survived by his sister, Beverly Phillips Wittenberg, and her two daughters Toby and Jessica. As well as his former wife, Claudia Phillips.
Peter was a lifetime resident of Little Rock. He attended prep school in Massachusetts at Winchidon, before continuing his education at Babson College in Wellesley, Mass. He then returned home to begin a career at the family business M.M. Cohn and start a family. Sadly, mental illness interrupted his much promising life. However, he didn't allow this to stop his love of life and family. His willingness to embrace life despite great adversity is a testament to his character. Peter was a gentle soul who was kind, caring and thoughtful of others. He was very proud of his children and grandchildren. He loved sports and outdoor activities. Swimming in particular was his passion and a core part of his daily routine. He left the earth heading out the door with his goggles in hand.
A visitation will be held at Ruebel Funeral Home on Sunday, March 31, 2019 from 4-6 p.m. to celebrate and honor the life of Peter Blass Phillips. In lieu of flowers the family requests donations be made to the UAMS Foundation for the Psychiatry Department, 4301 W. Markham St., #716, Little Rock, Aerk. 72205; or giving.uams.edu. Arrangements are under the direction of Ruebel Funeral Home, www.ruebelfuneralhome.com.
Published March 29, 2019
OBITUARY SUBMITTED BY:
Ruebel Funeral Home
6313 West Markham Street, Little Rock, AR
Phone: 501-666-0123
http://www.ruebelfuneralhome.com