Stephen Butler
Key West, FL, 1950 - 2019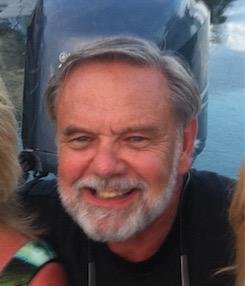 Stephen Butler, 68, of Key West, Florida died peacefully on his boat on Thursday, May 2. He is survived by his Vicky Urban Butler (div.). Two sons, Steve Butler and Jonathan Brett Butler (Tempess). His grandchildren, Logan Butler, Beckett Butler, Lyrique Butler, Symphoni Butler, brother, Pat (Sue) and friends too numerous to name.
Steve was a sales executive at KSHE Radio, General Manager at KWK/KGLD in St. Louis and later owned several radio stations in Fayetteville, Arkansas and Key West, Florida. Steve`s passion outside of work, besides family, was boating and fishing in the Florida Keys. His life was based on "La joie de vivre" -Joy of Living. Always upbeat and confident, once he put his mind to achieving a goal, he never gave up.
A celebration of Steve's life will be hosted by Hopping John's Bistro on Sunday May 19, from 4 to 9 p.m. Hopping John's is located at 3290 N Lee Ave. in Fayetteville, Ark. 72703.
Published May 12, 2019