Finley Pascal Turner
Russellville, AR, 1952 - 2019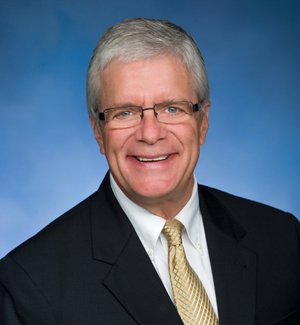 Dr. Finley Pascal Turner II, 67, a resident of Russellville, died Sunday, May 12, 2019, at his home. He was born February 23, 1952, in Russellville to Bobbie and Jean Turner. The oldest of three boys, he received his early education in Russellville, graduating from Russellville High School in 1970 and attending Arkansas Tech University. As a Junior he was accepted into the University of Arkansas Medical School where he received his doctorate of Medical Sciences in 1977 and completed a Family Practice Residency at UAMS Area Health Education Centers in Fort Smith. Board certified in family medicine, he went onto serve the River Valley for over three decades before retiring as Chief Medical Officer of St. Mary's Regional Medical Center in November of 2013 and served as the medical director of rehab services which included inpatient and outpatient rehab from 1997 until his retirement. A lover of sports, he served as the Russellville High School Athletic Departments team physician for over 25 years. He was named a Russellville High School Hall of Fame Honoree in 2005 for his years of service and was named the Citizen of the Year by the Russellville Chamber of Commerce in 2015. An avid Razorback fan, Finley attended games regularly and supported the university with family and friends. Finley was a member of First United Methodist Church at Russellville, where he was a Cornerstone Sunday School teacher. He served on the Board of Directors for ATU Wesley Foundation and Friendship Community Care for decades. Finley was known by family and friends as a very giving and loving person. As a Christian, he touched many lives. His charm and warmth immediately drew people to him both in his daily life and in his church participation. His surviving life partner, Raye Ramsay Turner, of the past 44 years, and Finley's children and grandchildren were the loves of his life. He will be missed and remembered for his daily walk with the Lord.
He was preceded in death by his father, Bobbie Lee Turner and mother-in-law Selma Couch Ramsay. Survivors include his wife, Raye Ramsay Turner of Russellville; his mother, Jean Turner of Russellville; father-in-law, Ward Jennings Ramsay; two daughters and sons-in-law, Dr. Joy Elise Turner and Kevin Spradley of Bentonville and Adrienne and Dr. Wilson Short of Russellville; a son and daughter-in-law, Finley "Bubba" Turner and Christie Turner of Fayetteville; five grandchildren, Ramsay Corder Short, Gene Weston Short, Selma Finley Spradley, Addyson Grace Turner, and Banks Alexander Turner; two brothers, Marc Turner and Stephen Turner and his wife, Bonnie; and two goddaughters, Hunter Eshnaur and Taylor Eshnaur Willis.
A memorial service will be held at 2 p.m. on Friday, May 17, 2019, at First United Methodist Church with the Rev. David Scroggin and the Rev. Tony Griffin officiating, under the direction of Shinn Funeral Service. The family will receive friends following the memorial service in the Gathering Room.
In lieu of flowers, memorials may be made to the Arkansas Chapter of ALS Association, Arkansas Hospice or First United Methodist Church of Russellville. The online obituary and guestbook are available at www.shinnfuneral.com.
Published May 15, 2019
OBITUARY SUBMITTED BY:
Shinn Funeral Service
800 West Main Street, P.O. Box 700, Russellville, AR
Phone: 479-968-1212
http://www.shinnfuneral.com