Jerray Morris
Rogers, AR, 1929 - 2019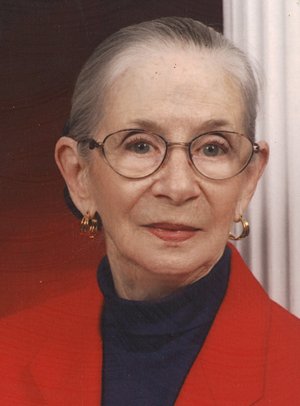 Jerray Morris was born in Rogers, Ark. on January 14th, 1929 to Lloyd and Marie Myers. She grew up in Rogers and loved telling stories about the "good ole days."
Jerray was a proud Democrat and took an active part in the Bill Clinton Presidential campaign – she was thrilled to attend his inauguration. She was a devoted member of the Church of Christ and worshipped most recently at the Downtown Church of Christ in Rogers. Jerray spent 30 years married to career Army officer Lt. Col. Hubert Morris and enjoyed living in many Army base locations both stateside and overseas. She spent many years working in retail both in Rogers, Ark. and Fincastle, Va. She worked until she was 87 but continued to notice "Help Wanted" signs and loved the idea of returning to work. She was described by many who knew her as spunky, with a quick wit.
Jerray passed away on May 11, 2019 at 90 years of age from health complications. She was preceded in death by her friend and sister, Lloy Ann Myers. She leaves behind her daughters, Pattie, Terri, and Karen; her sons-in-law John, Mark, and Tom; her grandkids and their spouses, Melanie and Matt and Mike and Crystal; her great-grandkids, Naomi, Isaac, Titus, Claire, Anne, and Bennett. Jerray marveled often at how lucky she was to have so many friends who shared their love with her. Bonnie, Rosemary, Hannah, Don, and Shirley - to name but just a few - remain her friends forever.
The celebration of our Mom/Nin and her life will be held Saturday May 18th, 2019 at Benton County Memorial Park. The graveside service will be at 11 a.m. In lieu of flowers, donations can be made in Jerray's name to ASPCA or Wounded Warriors, both causes that were dear to her.
Published May 15, 2019
OBITUARY SUBMITTED BY:
Benton County Memorial Park Funeral Home and Crematory
3800 West Walnut, PO Box 328, Rogers, AR
E-mail: kflowell@gmail.com
Phone: 479-636-2412
http://www.bentoncountymemorialpark.com/