Carol Sue Farrar
of North Little Rock, AR, 1943 - 2019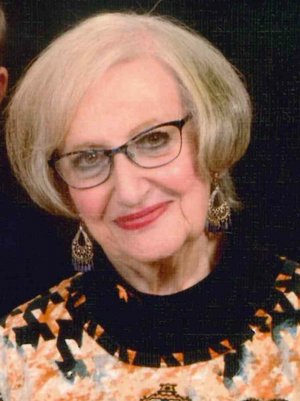 Sue Carol Farrar passed away on Thursday, May 16, 2019. She was born in Hot Springs, Arkansas on August 15, 1943. She graduated from Hot Springs High School and lived in Hot Springs until 1969 when she and husband Chuck moved to Little Rock. She has been a resident of Little Rock and North Little Rock since that time.
Sue worked in the Insurance Industry all her life and worked as the secretary of Arkansas Insurance Adjusting in Sherwood for approximately 33 years, she retired in 2013.
Sue loved working on Arts and Crafts and enjoyed making cards for every occasion and sending them to people she knew who were either ill, having a birthday or celebrating some other occasion. She also enjoyed painting pictures and giving them to all her friends.
In her own little way, Sue showed so much compassion and love to those less fortunate and contributed to many needy organizations, so much so, the mailbox was always full of people wanting donations for some cause or the other.
Sue converted to the Catholic Church prior to her marriage to Chuck in 1965. Since that time, she was deeply committed to work along with her husband in various Church apostolates at Our Lady of Good Council in Little Rock. Soon after the ordination of her husband to the Diaconate, they moved to North Little Rock where they attended Immaculate Conception Church since 2005.
Much of Sue's life was working behind the scenes to accomplish the little things nobody ever sees. She felt her place was to do the small things that mattered. To make others feel good was always foremost in her mind.
She is survived by her husband of 54 years, DC. Chuck Farrar; her brother, Dr. Sam Kallsnick and his wife, Nancy of Lee's Summit, Missouri and their son, Andrew R. Kallsnick of Orlando, Florida; sister-in-law, Sally Hendricks and her husband, Donald of Hot Springs Village; as well as many other nieces, nephews, grand nieces and nephews throughout Arkansas and various other states.
A visitation will be at Immaculate Conception Church beginning at 6:30 p.m., Sunday, May 19th with a Vigil and Rosary at 7:30 p.m. A Mass of Christian burial will be celebrated at 10 a.m., Monday, May 20th at the church by Father John Wakube, pastor. Burial will follow at 1 p.m., at Calvary Cemetery in Hot Springs. Online guest register at www.SmithFamilyCares.com.
Published May 18, 2019
OBITUARY SUBMITTED BY:
North Little Rock Funeral Home
1921 Main St, North Little Rock, AR
E-mail: mail@nlrfh.com
Phone: 501-758-1170