Frances Ann Ellington
Rogers, AR, 1940 - 2019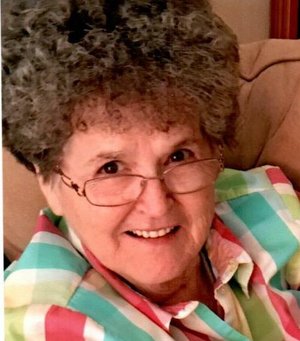 Frances Ann Ellington, age 78, passed away on Sunday, May 19th 2019 in Rogers, AR. She was born June 10th, 1940 in Clovis, N.M. to Roy and Irene (White) Sagely. She was a loving mother and grandmother.
She is preceded in death by both parents, her husband, Jr. Guy Ellington, a brother, Dub Sagely and a sister, Louise Thomas. She is survived by her son Johnny and wife Teresa McChristian of Rogers, Ark.; daughters, Tina Robertson of Rogers, Cindy Loftin and husband Joe of Avoca, Ark.; brothers, Alfred Sagely of Farmington, Ark., Quenton Sagely of Wichita, Kan., Benny and wife Carolyn Sagely of Bella Vista, Ark.; sister, Genevieve Pace of Cave Springs, Ark., Twilla and husband Alan McElroy of Springdale, Ark.; seven grandchildren and 19 great-grandchildren.
Visitation will be held at Rollins Funeral Chapel in Rogers, Ark. on Wednesday, May 22, 2019 from 5 p.m. to 7 p.m. Funeral service will be held at the First Baptist Church in Cave Springs, Ark. on May 23, 2019 at 2 p.m. with burial to follow at Cave Springs Cemetery. Arrangements are under the care of Rollins Funeral Home of Rogers. www.RollinsFuneral.com.
Published May 21, 2019
OBITUARY SUBMITTED BY:
Rollins Funeral Home
1401 W. Hudson Rd, Rogers, AR
Phone: 479-631-6617