Jesse Lee Brown
of Little Rock, AR, 1947 - 2019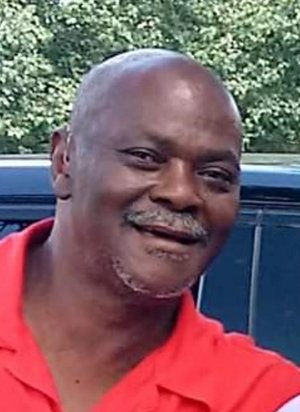 Jesse Lee Brown was born March 17, 1947 in Watson, Arkansas to Jesse Lee Brown Sr. and Alma Courtney Brown, both preceded him in death. He was the oldest of 20 siblings, twins and triplets; Jesse himself being a twin, his twin deceased at childbirth.
Jesse accepted Christ at the early age of 12 and was united with First Baptist Church in Watson, Arkansas. He attended Wolfe Project High School. The family later moved to Arkansas City, Arkansas, where he attended J.B. Payne High School. As a young man, he was very active in his community. As an adolescence he learned the importance of being kind, giving respect, and how to treat people.
Jesse left Arkansas City to attended American Job Corps Trade School in San Marco, Texas where he was trained as a tailor and alteration specialist. Upon return, he married his "Darling", Kay Francis Calvin in Arkansas City on July 5, 1969. They later moved to Little Rock. They were blessed with five children. The eldest child, Anthony Graham preceded him in death. The family faced many difficult and life-changing challenges but persevered through all with faith in God and each other.
Jesse held numerous jobs, among those; he went to work in 1970 for AMF Bicycle Company in Little Rock and in 1976 went to work as an operator for Central Arkansas Transit Authority (now, Rock Region METRO), where he retired in 2017.
He united with Gaines Street Baptist Church under the leadership of Rev. James T. Phillips and later rededicated his life under the leadership of Rev. John C. Collins. He continued to grow in his faith, in the Word of God and his passion for Christ under Rev. J. Barrington Minix. He was active in many ministries over the years including, van driver, Mission Ministry president, he was Chairman of Deacons Ministry for years and Sunday School teacher for both children and seasoned adults. He was committed to family and his faith in God.
Jesse's life and legacy will be cherished by his wife of almost 50 years, Kay C. Brown, and children, daughter, Kathlynn D. Baker (Reginald) of Sherwood, Ark.; son, Londel Brown of North Little Rock, Ark.; daughter, Zandra Dionne Brown of Desota, Texas, and son Dedric A. Brown of Dallas Texas. His siblings will always have cherished memories of their brother. One sister, Susie Bryant preceded him in death. Brothers – Wilbert Brown (Bennie) of Barstow, Calif.; Harry Brown of North Little Rock, Ark.; Michael Brown of Seattle Washington. Sisters – Joretha Liggins of Ratcliff, Kentucky; Hazel Nimber of Milwaukee, WI; Mary Bell (Raymond) of Milwaukee, WI; Jeanette Gunn of McGehee, Ark.; Alma Brown of Dumas, Ark.; Brenda Smith of McGehee, Ark. and Patricia Pickett (Larry) of Jacksonville, Fla. He leaves his grandsons with much love and advice: Tavon Brown, Jaalon Baker, Reginald Baker, DeVonta Brown, Quintus Brown.
Family Hour: 10 a.m. Saturday, May 25, 2019 with Funeral at 11 a.m. Both at Gaines Street Baptist Church 1601 S. Gaines Little Rock, Ark. The Brown Family has chosen to be under the Professional Auspices of Samuel L. Vance & Sons Funeral Directors. "The Epitome of Service" 855-SLVANCE www.samuellvanceandsons.com.
Published May 24, 2019
OBITUARY SUBMITTED BY:
Samuel L. Vance & Sons Funeral Directors
413 West Page Ave, Malvern, AR
Find it at: Malvern
E-mail: svance@samuellvanceandsons.com
Phone: 501-337-0100
http://www.samuellvanceandsons.com/