David Hamilton Haynes
Lowell, AR, 1941 - 2019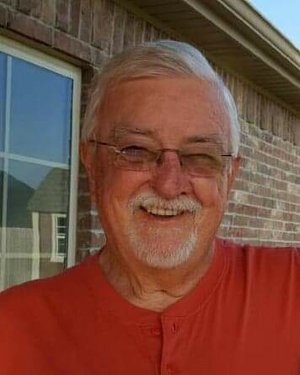 David Hamilton Haynes, 78, of Lowell Arkansas (Formally of Gluckstadt, Mississippi) passed away November 12, 2019. David was born on 1/01/1941 In Squire West ("By God") Virginia to Claude and Hattie Haynes. He was preceded in death by his parents and his three siblings; Grace Penn, Claude "Bud" Haynes and Charlotte Halslipp.
David was a Salesman and proud of it. He called himself a "Peddler." He dealt mostly in the houseplant and nursery industry. David was a member of St. Joseph Catholic Church in Tontitown, Arkansas and a former member of St Joseph Catholic Church in Gluckstadt, Mississippi for many years before moving to Lowell in 2016.
David enjoyed traveling and made friends everywhere he went. He always had a story to tell about any topic. He enjoyed hunting and fishing and everything outdoors. He was a true horticulturalist.
A devoted husband and father, David is survived by much loved wife Connie of 48 years and his son, David Haynes Jr. of Diego Garcia, BIOT and daughter, Cindy Craig of Granton, Wisconsin, along with five grandchildren and two great-granddaughters and numerous extended family and friends.
Visitation will be November 16, 2019 at St. Joseph's Catholic Church 127 Church Road, Madison, Mississippi beginning at 9:30 a.m., until the time of the Funeral Mass at 11 a.m., with internment to follow at St. Joseph Parish Cemetery. In lieu of flowers, a donation in David's name could be made to the American Heart Association or the Alzheimer's Association.
Published November 15, 2019