Reedy Mary McKay
of Little Rock, AR, 1939 - 2019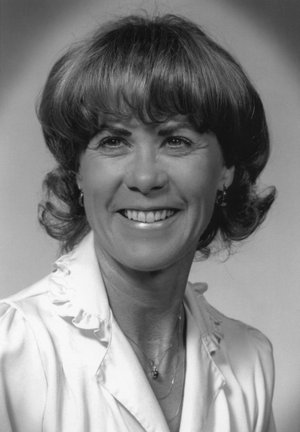 MARY MCKAY REEDY, age 80 of Little Rock, Arkansas, formerly of Cape Coral, Fla. and Atlanta, Ga., passed away on Friday, November 15, 2019, surrounded by her loving family. She was born in Cedar Bluff, Va., on October 25, 1939, to her late parents, Ralph White and Jessie Philpot Mitchell. Kay graduated with a Bachelor of Arts at Emory & Henry College in 1961 and with a Master of Arts from the University of North Carolina Chapel Hill.
Following college, she taught at the Virginia Public Schools, the University of Arkansas at Little Rock, and Georgia Tech. In addition to her long, outstanding career as an educator, Kay volunteered for the Arkansas Children's Hospital Auxiliary, the Arkansas Food Bank and was a member of Faith Presbyterian Church in Cape Coral, Fla. Her hobbies included tennis, golf, basketball, soccer, fitness and wellness and in 1984, she was inducted into the Emory & Henry Sports Hall of Fame for Basketball.
Survivors include her husband of 35 years, James "Jim" Reedy; two sons, James Bryan Dunlap (Kelley) of Little Rock and William Grantham "Bo" Dunlap (Jill) of Atlanta, Ga.; two step-daughters, Jody Reedy Andrade (Billy) and Elizabeth Reedy Sawyer (Ryan) both of Atlanta, Ga.; 10 grandchildren, Meredith Dunlap, Eliza Dunlap, Grant Dunlap, Jackson Dunlap, Cameron Andrade, Grace Andrade, Tyler Barry, Eli Barry, Sidney Sawyer, Paige Sawyer, and the beloved Kershner family. She is preceded in death by her parents, one brother, Ralph White Mitchell, Jr. and her uncle, A.L. Mitchell.
A celebration of Kay's life will be 10 a.m., Friday, November 22, 2019, at Fellowship Bible Church with a reception to follow.
In lieu of flowers, memorials may be made to the Arkansas Children's Hospital Auxiliary or the Arkansas Food Bank.
To sign the online guest book, please visit, www.rollerfuneralhomes.com/chenal.
Published November 17, 2019
OBITUARY SUBMITTED BY:
Roller-Chenal Funeral Home
13801 Chenal Parkway, Little Rock, AR
Phone: 501-224-8300
http://www.rollerfuneralhomes.com/chenal