Phillip Riley Plunkett
of Little Rock , AR, 1932 - 2019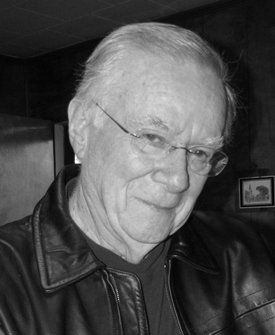 REVEREND PHILLIP RILEY PLUNKETT, 87, of Little Rock died November 20, 2019 at Parkway Village Health Center.
He was the son of Benjamin Riley and Florence Wood Plunkett. Born in Little Rock in 1932, he spent his formative years biking around the town and camping with his cousin, John Wood, developing his lifelong love of nature. He became an Eagle Scout attending and eventually instructing in the Scout program and camps. He graduated from Little Rock High School in 1950. He attended Arkansas State Teacher's College (now UCA) in 1954 where he graduated with a Bachelor's of Education. He continued his education throughout his life culminating in two Masters Degrees, one in Education and one in Divinity. He became a Master Naturalist as well.
Following college he married his college sweetheart, Katherine H. Plunkett (died 1998) and began a family. He served in the Army during the Korean War. Upon his discharge, he returned to begin his teaching career. In 1967 he surrendered to a call to serve God as an Episcopal priest. He and his family attended the Seminary of the Southwest in Austin, Texas. After graduation in 1970, he served at St. Alban's, Stuttgart, Ark., then at St. Peter's on the Prairie, Tollville.
Throughout his life, he wore many hats working as a bookkeeper, a tire retreader, a Prairie County Sheriff's Deputy and jail chaplain. He returned to teaching and working as a guidance counselor at the DeValls Bluff School District after leaving St. Peter's; however, he continued to serve the Diocese of Arkansas as a traveling priest, filling in wherever he was needed.
In 1994 after retiring from teaching, he moved to Hazen, Ark. In 1999 he met JoAnn Hathorn who became his beloved wife in 2000. They spent the next nineteen years enjoying life, traveling, learning and growing together. His children felt deeply blessed by this union. She nursed him through his final years, helping him cope with Alzheimer's and ill health.
He is survived by his wife, JoAnn, daughter Martha (David) Shinley, brother Tom (Barbara) Plunkett, foster son Rev. Jim Benbrook, granddaughters Kate (Matt) Shinley Criswell and Erin Plunkett, great-grandchildren Matilda Criswell and Ben Plunkett, daughter-in-law Cathy Plunkett, stepsons David Hathorn, and Clay (Sara) Hathorn, step-grandchildren Griffith, Sophia and Hazen Hathorn.
He was preceded in death by wife Katherine Plunkett, daughter Jane Plunkett and son Jim Plunkett.
Many thanks to the staff of The Ginny and Bob Shell Alzheimer's Center Memory Care and Parkway Village Health Center for their unflagging care and concern.
A memorial service will be held at St. Mark's Episcopal Church in Little Rock on December 4, 2019 at 2 p.m. Reception to follow.
In lieu of flowers, donations may be made to Alzheimer's Arkansas, St. Francis House or St. Mark's Episcopal church. Arrangements are under the direction of Ruebel Funeral Home, www.ruebelfuneralhome.com.
Published November 24, 2019
OBITUARY SUBMITTED BY:
Ruebel Funeral Home
6313 West Markham Street, Little Rock, AR
Phone: 501-666-0123
http://www.ruebelfuneralhome.com