Janet Sue Hudson Showalter
Rogers, AR, 1947 - 2019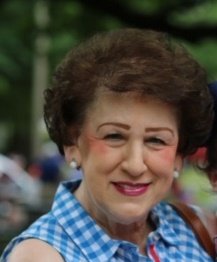 Janet Sue Hudson Showalter, 72, passed away on October 3, 2019, in Fayetteville, Ark. She was born on September 14, 1947, in Blytheville, Ark., to the late William Hugh and Viola Louise (Dobyns) Hudson. She was the loving wife of Dr. Hugh Rodney Showalter for 48 years.
Janet was a piano performance major and received a Bachelor of Music Degree from Hendrix College in 1969. She loved children and taught music in several Arkansas schools for over 30 years. Janet started teaching junior high students in Jacksonville in the early 1970s. She later taught at Burdette Elementary School and Presbyterian Christian Academy (PCA) in Blytheville for a number of years. In 1986, she began teaching music at Robinson Elementary School in Blytheville, and continued teaching there until she retired in 2008.
Janet was a gifted musician and played for several churches in her career. Janet and Rodney played piano and organ together at the First Presbyterian Church in Blytheville for many years. In addition, she served as the accompanist for the college choirs at Arkansas Northeastern College for many years.
Janet is survived by her husband, Dr. Hugh Rodney Showalter of Rogers; son, Hugh Brock Showalter, Esq. and his wife, Kelly of Rogers; son, Heath Rodney Showalter, MD, and his wife, Laura of Little Rock; and four grandchildren, Savannah, Claire, Zachary, and Ashlynn.
A visitation will be on Tuesday, October 8, 2019, at the First United Methodist Church in Rogers from 1-2 p.m., with funeral service to follow at 2 p.m. Following the funeral, burial will be at Pinnacle Memorial Gardens in Rogers.
In lieu of flowers, the family requests that donations be made to the Leukemia and Lymphoma Society or First United Methodist Church in Rogers.
Online condolences can be made at www.rollinsfuneral.com.
Published October 6, 2019
OBITUARY SUBMITTED BY:
Rollins Funeral Home
1401 W. Hudson Rd, Rogers, AR
Phone: 479-631-6617